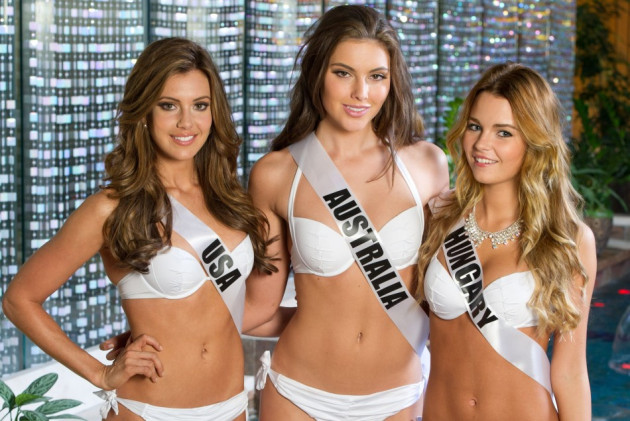 The Miss Universe 2013 pageant is officially on! Contestants from about 86 countries have arrived in Moscow and they participated in a photo shoot for an Italian lingerie brand, the first leg of events prior to the pageant's finale.
The contestants posed in the Miss Universe collection of Yamamay swimwear comprising of two piece white bikinis at the Crowne Plaza Moscow World Trade Centre hotel on 22 October.
The contestants looked dazzling in the special edition of the swimsuits while some of them also struck a pose on red and black silk robes, which were a part of the photo shoot.
New York-based photographer, Fadil Berisha, took the shots of Miss Universe contestants in bikini.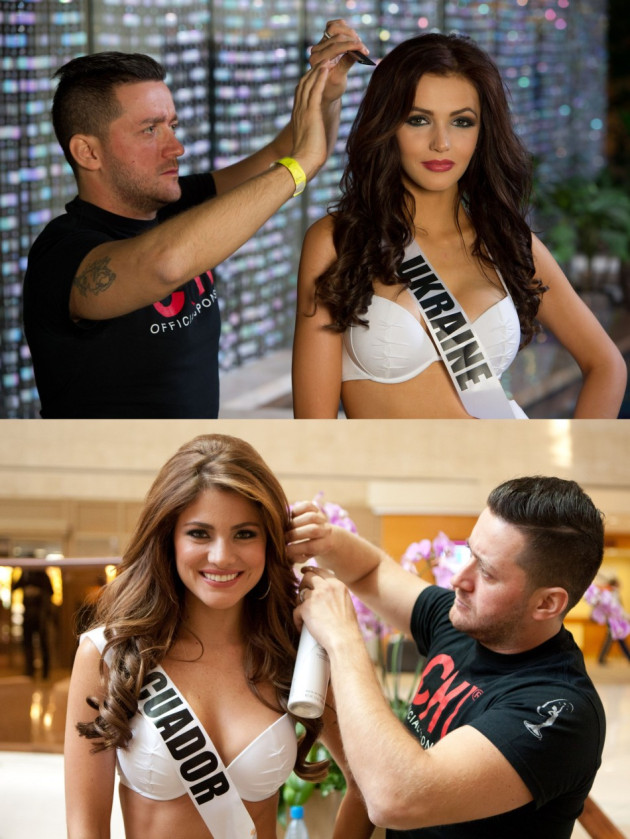 The Miss Universe 2013 finale is scheduled to take place on 9 November at Moscow's Crocus City Hall.
Contestants will be judged in three categories - swimsuit, evening gown and interview - as they vie for the Miss Universe Diamond Nexus crown, currently held by reigning Miss Universe 2012, Olivia Culpo of USA.
The two-hour finale, which will be aired live on NBC at 9 pm ET (2 am BST), will also see music performances by eminent artists, including Grammy nominated Panic! At The Disco and international recording artist, EMIN.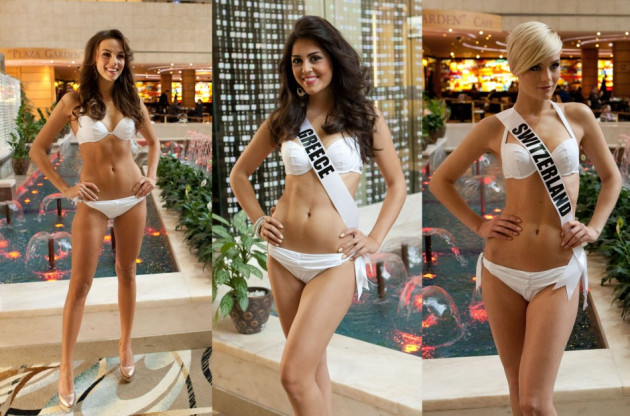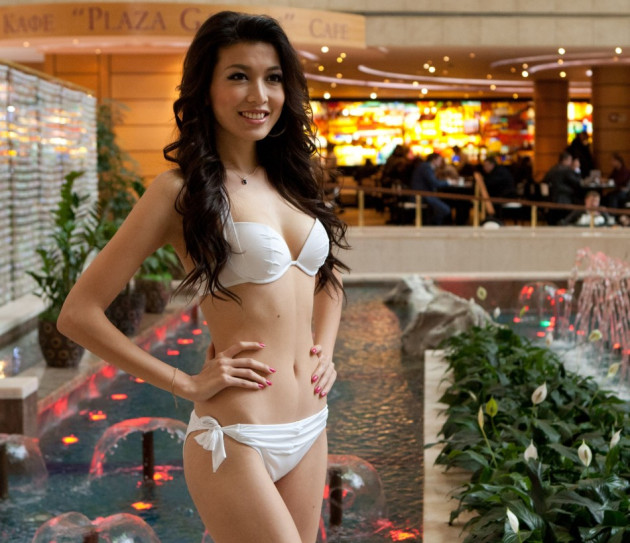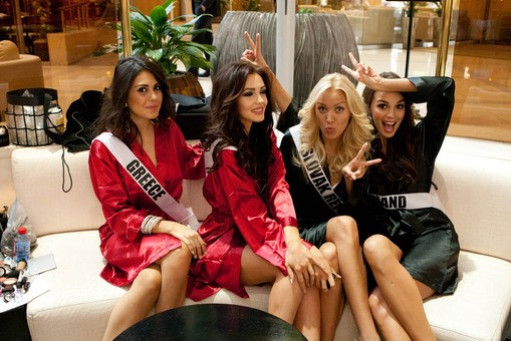 More on Miss Universe:
Miss Universe 2013: Miss Philippines Shrugs off Criticism on her English Speaking Skills
Miss Universe 2013: Contestants, Host and Timeline of Events in Detail [PHOTOS]