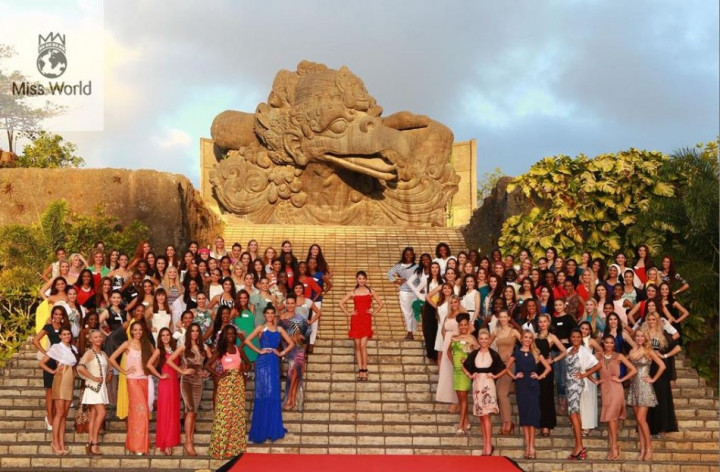 With the much awaited Miss World Finale all set to take place over the weekend in Bali, there is tension in Indonesia as Muslim groups are threatening to stage protests.
"We are going to protest against it, because it is unacceptable," Haidar Al-Hamid, head of the East Java province branch of the Islamic Defenders Front (FPI), told The Jakarta Globe. He also added that though entry points to Bali will be heavily guarded, they will still make it inside the city.
"Extremist groups may be planning to disrupt the Miss World pageant ... potentially through violent means," the US embassy in Jakarta has warned.
This is not the first time hardline Muslim sentiments have forced changes in similar events. Pop icon Lady Gaga was forced to cancel a concert in Jakarta last year after she was accused of performing in "bra and panties" and protestors threatened to burn down the venue.
The Miss World 2013 pageant faces considerable criticism from within the host country, with the nation's top Muslim clerical body, the Indonesian Council of Ulema (MUI), having already called for the cancellation of the event.
"That contest is just an excuse to show women's body parts that should remain covered. It is against Islamic teachings," Mukri Aji, a MUI member from the West Java province, was quoted as saying.
The final was originally scheduled to take place on 28 September at the Sentul International Convention Center, located on the outskirts of Indonesian capital, Jakarta. The preparations were all in place and all the tickets were sold. However, in what has been described as a last moment decision by the organisers amid growing protests against the pageant in Indonesia, the finale was shifted to Bali.