Mortal Kombat X selling 'Easy Fatalities' for cash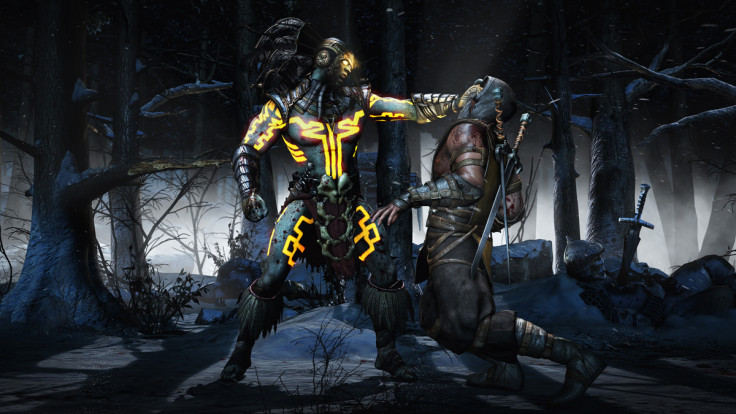 Mortal Kombat X allows its players to purchase "Easy Fatalities", offering them the chance to execute the series' infamously grisly finishing moves with simpler inputs. They are available to purchase batches of five or 30.
Giant Bomb editor Jeff Gerstmann tweeted a picture of the PSN listing for the purchases last night, revealing that they cost $0.99 (68p) for five Easy Fatalities or $4.99 (£3.41) for 30 of them. Another reporter Sam Machkovech found the same listing on the Xbox store.
Searching the EU PlayStation Store reveals the UK pricing as £0.79 and £3.99, the Xbox store lists US prices but we imagine they'll be the same. The listing descriptions read: "Finish Him! Purchase a pack of Easy Fatalities giving you access to Fatalities with simplified inputs."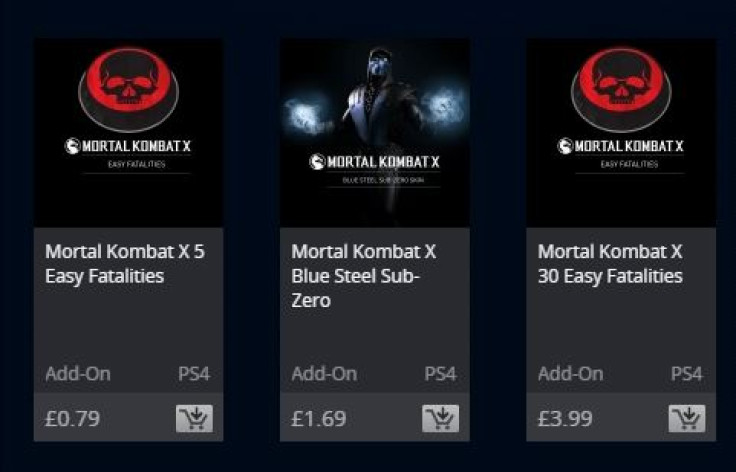 As they are in-game, Fatalities are executed with typically four button presses – so they're already fairly simple, as shown in the video below compiling each of the character's main Fatalities.
Warning: Extremely gory imagery in the video below.
Despite the shameless nature of such micro-transactions (or indeed, all micro-transactions) the purchase or non-purchase of Easy Fatalities won't impact gameplay, as Fatalities only take place after a match has already been won. They're just the bloody, gory, cherry on top of a good performance.
Published by Warner Bros Interactive and developed by NetherRealm Studios, Mortal Kombat X is out now on PS4, Xbox One, PS3, Xbox 360 and PC.
© Copyright IBTimes 2023. All rights reserved.