Announced as the cheaper and slightly smaller brother of the new Moto X Style, the Moto X Play is a 5.5in Android smartphone with a market-leading camera, two-day battery life and low price.
Moto X Play Specs
5.5in Full HD screen
1920 x 1080 resolution
21 megapixel rear camera
5 megapixel front camera
3,630 mAh battery
Octa-core Snapdragon 615 processor
16/32GB storage, 2GB RAM
While we can't yet prove or disprove Motorola's claims of its camera and battery life, IBTimes UK has had some hands-on time with the Moto X Play.
The handset is nice and slim, with a design which closely mirrors that of the more expensive (£349) Moto X Style. It looks and feels every bit the premium handset.
The metal body has tiny screen bezels which make the handset feel much more compact than anything with a 5.5in screen should.The Moto X Play feels much smaller and more manageable in one hand than the massive iPhone 6 Plus - despite having the same size screen.
The two phones also share the same Full HD resolution of 1920 x 1080, and while this is way behind the Moto X Style's 2560 x 1440, you would be hard-pressed to notice the difference.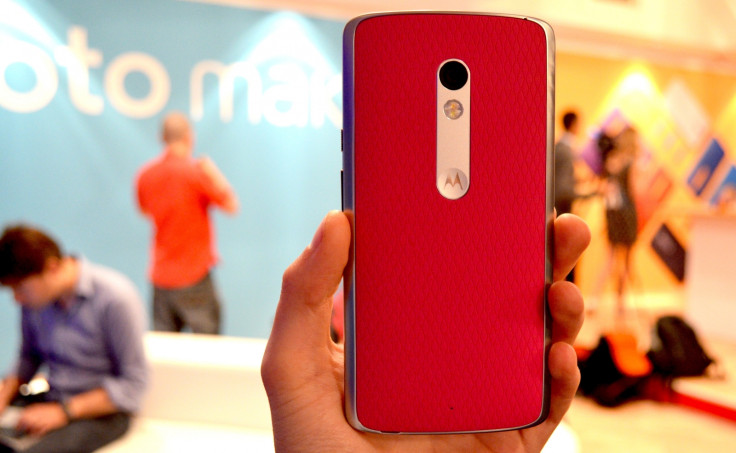 The Play's screen is sharp and bright, with good colour reproduction and a wide viewing angle. What impressed even more during our limited first impressions was the rear camera. At 21 megapixels it is capable of capturing loads of detail, and we found it very comfortable snapping good quality shots in the harshly-lit demonstration area set up by Motorola. There was a fair amount if noise and grain in darker areas, but string lights failed to wash out the rest of our shots; we can't wait to try out the camera more thoroughly in a full review soon.
A key selling point of the Moto X Play is how it is being sold through the Moto Maker customisation website. For an extra £20 - taking the price up to £299 - the colour of the phone's metal frame, camera surround, front, and textured rubber back can be changed.
Motorola tells us there will be 14 different colours of rubber back to choose from when the phone launches in August, plus seven different metallic finishes for the metal frame and camera surround. It's not quite the leather and wood of the Moto X Style, but at this price point a bit of customisation is very welcome.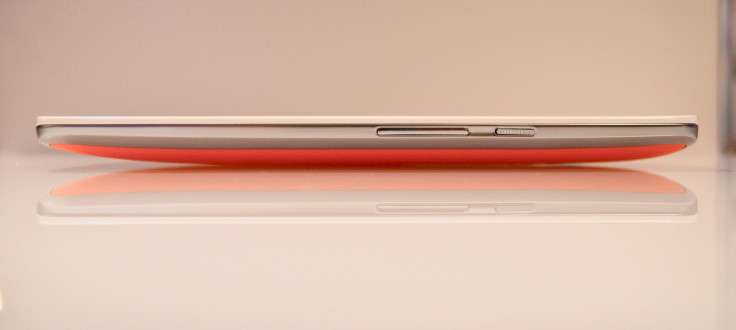 Motorola has done very little to modify Google's Android 5.1.1 Lollipop operating system - which is a big plus point for us - and this helps the phone's performance to feel top notch. Flicking through home screens, opening apps, multitasking and firing up the camera all happen as quickly as on far more expensive handsets from Samsung, Sony and HTC. Neither the Play's looks or performance would make you think you're using anything less than a premium, Grade A handset.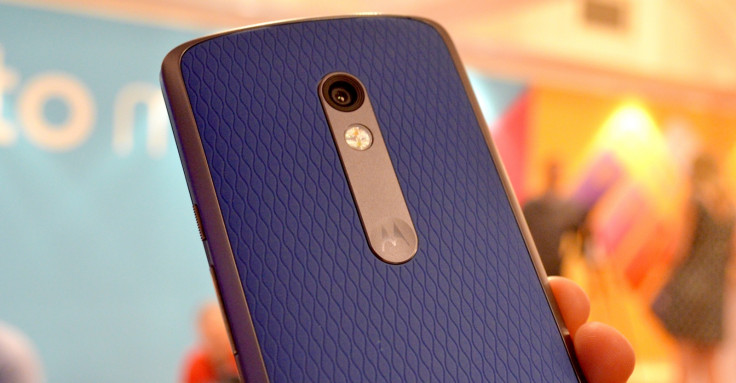 Obviously, we haven't yet had a chance to try out battery life, but Motorola claims the Play can last for two full days of average use with 4G switched on the entire time. And if you do run out, a new 'Turbo Power' feature means it charges more quickly than its rivals - up to 50% faster than a Samsung Galaxy S6, Motorola claims. Just 15 minutes of charging is enough for eight hours of use, the company tells us.
First impressions of the new Moto X Play are very good. Premium design, solid performance, unmodified Android and an impressive camera - so often the Achilles heal of sub-£400 phones - mean this is already turning out to be an incredibly compelling handset.