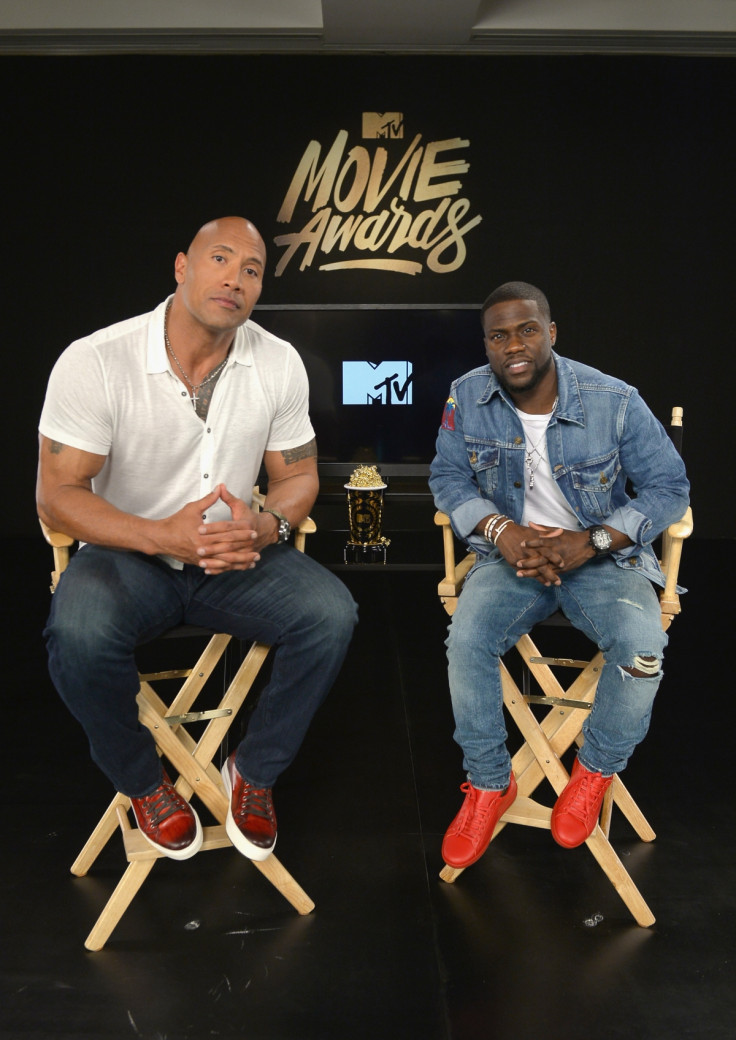 The 25th MTV movie awards will air on the MTV network on 10 April at 8pm ET. The ceremony was co-hosted by Dwayne Johnson and Kevin Hart at Warner Brothers Studios in Burbank, California on Saturday.
Executive producer of MTV Movie Awards, Casey Patterson, teased a few details of the mega event and said, "We have a pretty epic opening that makes full use of the backlot, with fire, explosions, dancers — and potentially an Oscar winner. It's not subtle."
"We have ridiculously enthusiastic hosts, and they are performing an original musical number to celebrate 25 years of the MTV Movie Awards, and it may or may not involve bears.
"Chris Evans, Eddie Redmayne, Will Smith, Jared Leto, Margot Robbie among others will present world premiere footage from Fantastic Beats and Where to Find Them, Suicide Squad, and Captain America: Civil War in an interactive, theatrical way during the event," she added.
Star Wars Episode VII: The Force Awakens leads the nominations with 11 nods and Melissa McCarthy will become the first woman to receive a comedic genius award. Co-host Smith previously said on set at Warner Bros Studios that the MTV Movie Awards are "cooler" than the Oscars.
The comedian said, "People come to sit up straight and make sure their posture's perfect for the cameras. The MTV Movie Awards is a looser environment. They have a good time. Things happen. Moments people talk about for years."
"When you look at some of the biggest moments in entertainment, a lot of the craziest, wildest ones happened at the MTV Movie Awards. I'm glad this year I plan on doing something for people to talk about – by pulling my d*** out," he shared.
Click here to watch the award ceremony on MTV.