Mumford and Sons boycott Bravalla Festival after spate of rape and sex attacks
Five women were reportedly raped and 12 others sexually assaulted.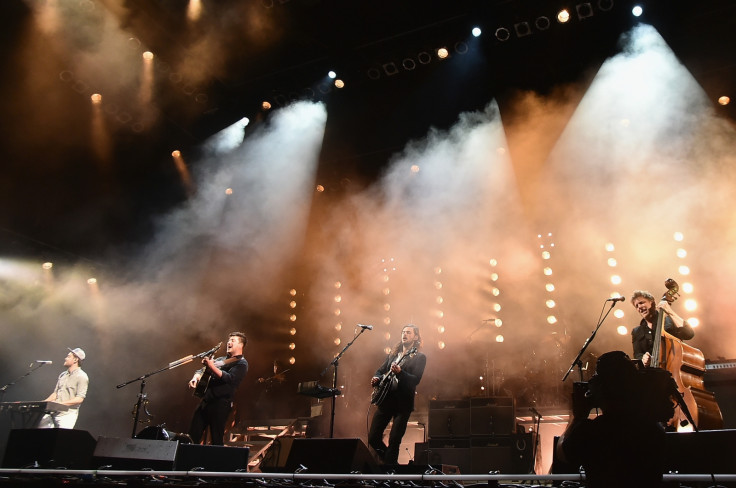 Mumford and Sons have vowed to boycott Sweden's biggest music festival in future after learning that fans were raped and sexually assaulted at the event. The British rock band headlined the Bravalla over the weekend (2-3 July) but said that they were "gutted" the incidents had marred what was meant to be "a celebration of music and people".
A total of five women were reportedly raped and 12 others suffered sexual assaults at the annual three-day event held in Norrkopping, south-west of Stockholm. Another 35 incidents of sexual molestation were reported at Putte i Parken, a free festival in Karlstad, 190 miles west of the capital. AP reports that police are keen to talk to seven men in connection with the attacks.
According to Sweden's AftonBladet newspaper, security staff were alerted to the attacks but did nothing. "A guy ran his hand between the legs of one of my friends," said the unnamed source."When she went to a bouncer, she was asked if she was drunk. I don't know what the bouncers are doing there if they can't help when people do this."
In a statement posted on their website Mumford and Sons said: "We're appalled to hear what happened at the Bravalla Festival last weekend. Festivals are a celebration of music and people, a place to let go and feel safe doing so. We're gutted by these hideous reports.
"We won't play at this festival again until we've had assurances from the police and organisers that they're doing something to combat what appears to be a disgustingly high rate of reported sexual violence."
Although organisers are yet to comment, Swedish prime minister Stefan Lofven described the situation as "totally unacceptable" and insisted that greater security measures were needed to protect female festival goers.
"In addition, it is also important that we continue to make sure the police, prosecutors and other authorities get better at investigating these crimes so that we make sure we actually convict the perpetrators," he said.
© Copyright IBTimes 2023. All rights reserved.