Nelson Mandela's Granddaughters Swati Dlamini and Zaziwe Dlamini-Manaway in Reality Show
Duo promise not to tarnish good name of anti-apartheid hero and former South African president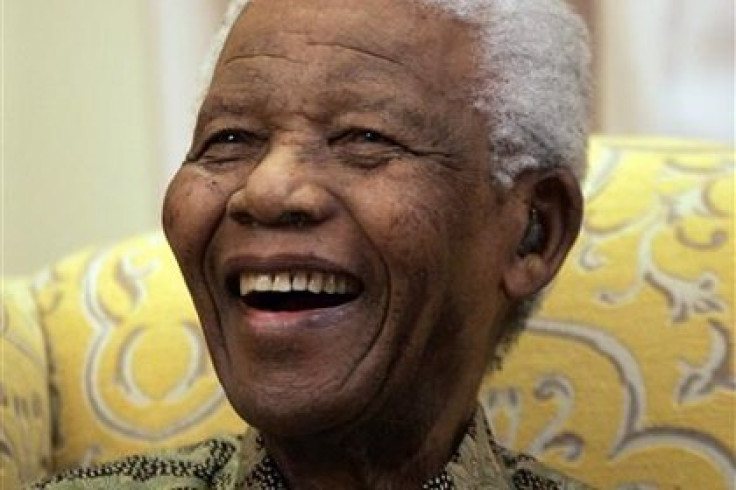 Nelson Mandela's granddaughters are preparing to star in their own reality TV show.
Swati Dlamini and Zaziwe Dlamini-Manaway will make their TV debut on Being Mandela.
The 13-episode series will promote the political icon's legacy as it follows the duo trying to juggle motherhood with launching a fashion line.
Winnie Madikizela-Mandela, their grandmother and Mandela's ex-wife, will also appear.
The granddaughters, who spent most of their childhood in exile in the US, are set to also make an emotional visit to the prison on Robben Island where Mandela spent 18 of his 27 years in jail under South Africa's apartheid government.
Although 94-year-old Mandela will does not make an appearance, the sisters said that he had given the show his blessing and they promised they would not tarnish his reputation.
"Our grandparents have always said to us, this is our name too, and we can do what we think is best fitting with the name as long as we treat it with respect and integrity," they said.
"Our grandfather always told us that he belongs to the country and he's of service to the country and he doesn't belong to us as a family," Dlamini added.
In 2012, the sisters, along with two brothers, become the latest celebrities to venture into fashion after launching their own collection, called "Long Walk to Freedom" in honour of their grandfather's autobiography.
© Copyright IBTimes 2023. All rights reserved.