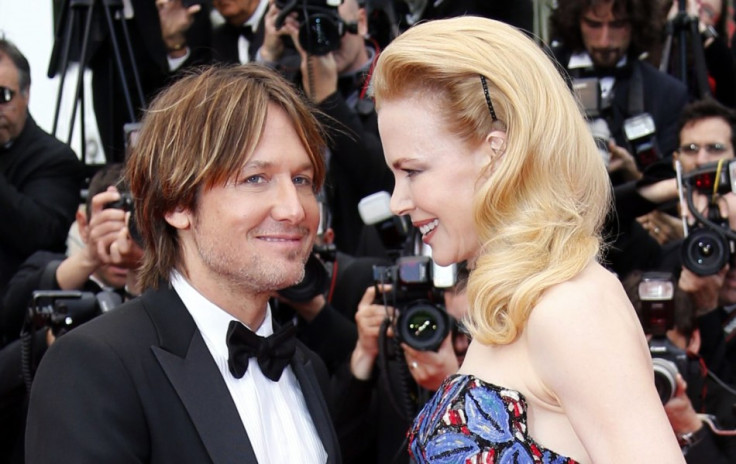 A magazine claims that Australian power couple Nicole Kidman and Keith Urban are expecting their third child. Kidman and Keith, who got married on 25 June 2006, have two daughters, Sunday Rose and Faith Margaret. Faith was born in 2011 via surrogacy.
According to Australian magazine New Idea, the couple are having a baby boy. The cover of the publication read: "The Moment Nic & Keith Broke The News: We're Having A Baby Boy!"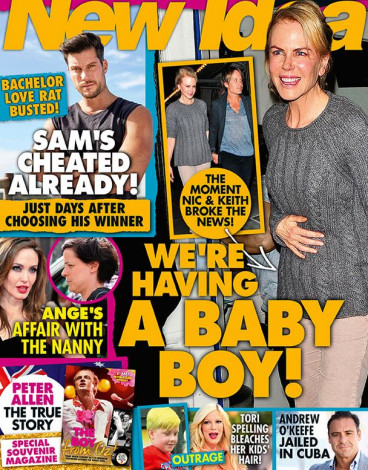 "Currently starring on stage in the play Photograph 51 in London, Nicole Kidman couldn't hide her excitement as she took a stroll with husband Keith Urban. With her hand placed proudly over her tummy, the couple – who had all but given up on their hope of adding to their family – are revelling in their thrilling news," the magazine stated.
In an interview with the Australian magazine Women's Weekly, Hollywood superstar Tom Cruise's former wife revealed that she would give up acting for her family life with Urban. She said: "If it were the choice between my family and Keith, and my career, I wouldn't even bat an eyelid. 'The most important things to me are the love of our relationship and my children.''
On 26 June, the couple celebrated their ninth wedding anniversary and they took to social media to share their happiness. Kidman shared a family picture in which the pair are seen looking lovingly down at their daughters. She captioned the image: "9 years of love xx"
The 47-year-old American Idol judge also took to Twitter, and shared a video with Kidman, after performing in Mount Pleasant, Michigan. He said: "We just came off stage in Mt. Pleasant, Michigan and it was so fun. It's our anniversary tonight and everyone had signs wishing us a happy anniversary — you have no idea how touching that is."
"I mean, literally, I was trying to hold tears back — it was so beautiful, they were everywhere," he added. "We were both so grateful, so thank you very much to everyone who came out tonight and made it magical, celestial and so romantic, it was beautiful."