Nigella Lawson to Divorce Charles Saatchi?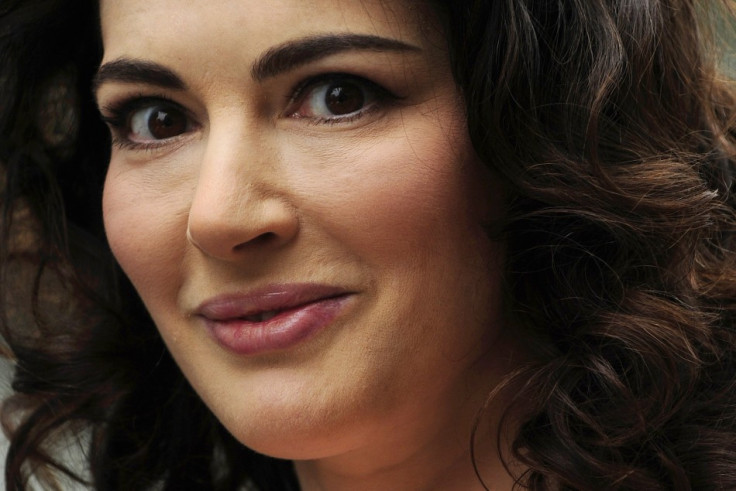 'Domestic goddess' Nigella Lawson has reportedly confided to close friends that she is set to end her 10-year marriage to art tycoon Charles Saatchi.
Lawson, 53 told friends that she was left feeling 'broken and ­desolate' after the widely reported choking incident, claims the Sunday People.
"Her heart is bleeding right now. She wants out. Neither she nor Charles are ­interested in counselling or trying to save the marriage. It seems they're done and she is broken and desolate," a source said.
Shortly after the alleged assault, Lawson was pictured with her son Bruno, leaving her marital home with a suitcase. She now lives in a £10,000-per-week apartment in Mayfair close to her younger sister Horatia, 44.
She was also pictured a couple of days ago without her wedding ring. Close friend Jemima Khan and sister Horatia have reportedly been in constant touch. Sources say that the marriage may soon be over.
"The marriage has been under strain for some time but the ­choking incident was the end. If anything it is a ­relief for her that it could all be over very soon. There's a sense she has ­already moved on in her own head. Rather than ­dwelling on the past she is already thinking about life without him," the source said.
According to Lawson's close friends, the 17-year age gap between Lawson and Saatchi became a problem.
"Saatchi used to be the king, regarded as the man who made Brit Art. Now he comes across as a grumpy old man. The 17-year age difference is ­becoming a problem. When they first married it didn't seem so great .Now it is like an abyss. There are so many things that they don't see eye to eye on. Nigella lives for food and parties while Charles is slowly starting to be just the opposite. Not many of Nigella's friends like him but they tolerate him. He is quite old ­fashioned."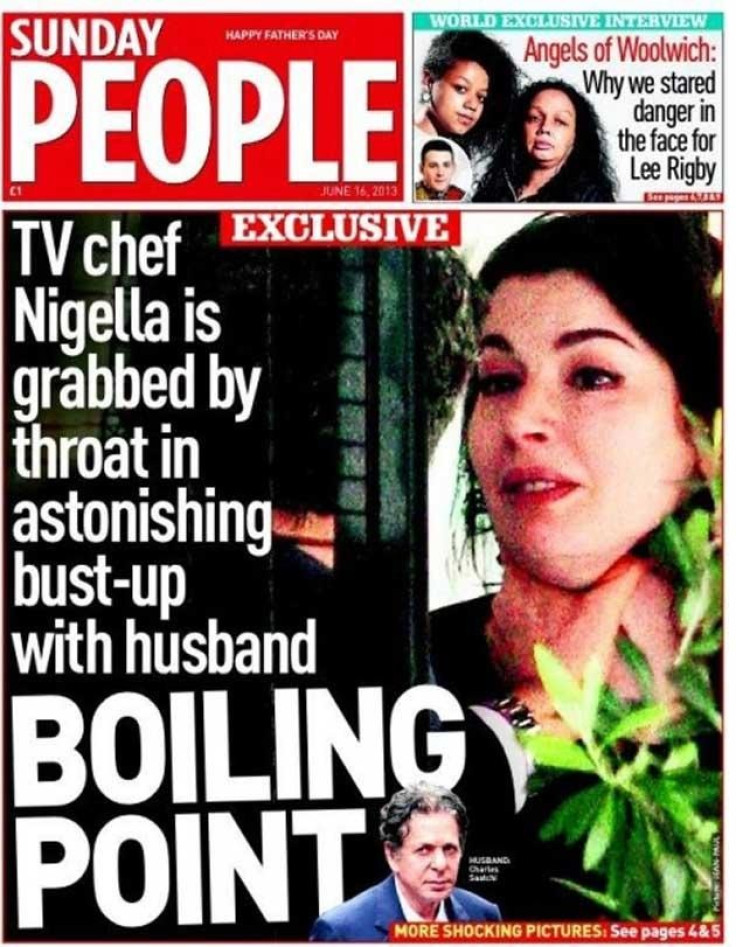 Meanwhile, the 70-year-old Saatchi has stated that he voluntarily went to a central London police station and accepted a caution for assault, which he called a "playful tiff".
"Although Nigella made no complaint I volunteered to go to Charing Cross station and take a police caution after a discussion with my lawyer because I thought it was better than this hanging over all of us for months," Saatchi stated.
The shocking images that triggered recent events show Lawson in tears as her husband seems to grab her by the neck, first with his left hand and then both. Lawson's spokesperson has maintained that they have no comment to make about the incident. However, they did confirm that Lawson had left her marital home.
Lawson has two children, Cosima, 19, and Bruno, 17, from her previous marriage to the late journalist John Diamond, while Saatchi has a daughter, Phoebe, from a previous marriage. This is Lawson's second and Saatchi's third marriage.
© Copyright IBTimes 2023. All rights reserved.