Nigeria: President Buhari fails to attend UN meeting on Boko Haram as attacks continue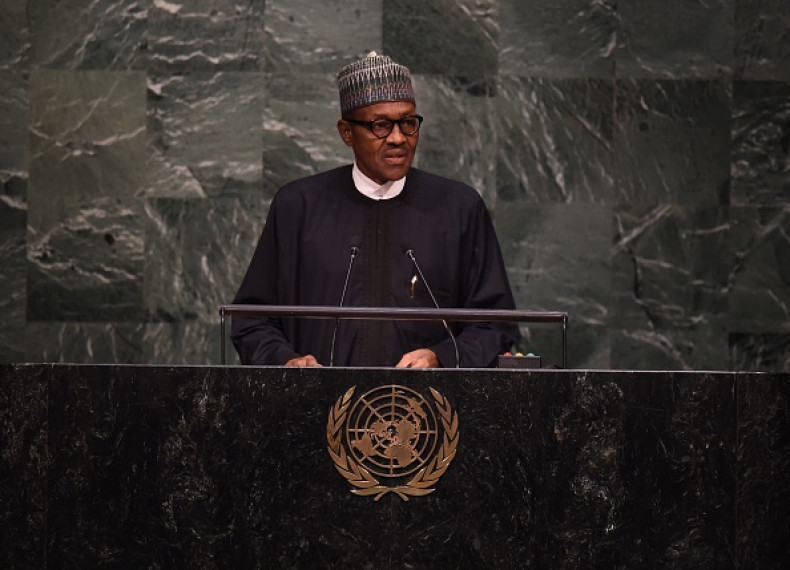 President Muhammadu Buhari of Nigeria has missed a United Nations meeting in which countries affected by Boko Haram's violence pleaded for help for those displaced by the insurgency. Buhari left Nigeria to attend the 70th session of the UN General Assembly in New York on 24 September. He attended several meetings, including one on climate change and another one on the UN's Industrial Development Organisation.
However, he failed to attend a summit considered crucial following millions being displaced by the Islamist outfit. Earlier in September, the Geneva-based International Organisation for Migration estimated that at least 2.1m Nigerians have been displaced since the group began violence in 2009.
Boko Haram has killed some 17,000 people. The group carries out its deadly attacks mainly in northern Nigeria and Cameroon, with occasional forays in Niger, Chad and central Nigeria. A task force – consisting of 8,700 troops from Nigeria, Niger, Chad, Cameroon and Benin – is involved in the fight against the group. The joint offensive, headed by Nigeria, is believed to have scored some successes, such as the recapture of a key town in Borno.
At the meeting on Friday (25 September), the UN, Cameroon, Chad and Niger appealed for help for displaced people, affected by food shortage and diseases. "These [displaced] families are being used as ammunition because it is the children that are used as bombers in markets and in train stations," Chad's foreign minister Moussa Faki Mahamat was quoted by Reuters as saying. "Trade is virtually wiped out in this area."
Who are Nigeria's Boko Haram terrorists?
Boko Haram (recently renamed Iswap) fights against Western influence in Nigeria and aims to impose its version of Sharia law in the country.
The group declared an Islamic caliphate in Gwoza, along the Cameroon border, in August 2014.
Boko Haram has raided several cities in the north of the country in a bid to take control of more territory.
Three states − Adamawa, Borno and Yobe − have been under a state of emergency since May 2013, due to Boko Haram's attacks.
Niger's prime minister Brigi Rafini pleaded for "massive assistance" from the international community, while the US pledged $6.8m (£4.5m) for regional aid efforts. Diplomats expressed concern over Nigeria's no-show.
However, Buhari's senior special assistant to media and publicity, Garba Shehu, said that the meeting was not on the president's official schedule. Sheu reitareted Buhari's commitment to assisting displaced people and ending the insurgency.
"Contrary to the erroneous impression that may have been created by reports that the Nigerian delegation to the 70th Session of the United Nations General Assembly missed a meeting on help for displaced persons, President Muhammadu Buhari and his administration remain fully committed to the rehabilitation and well-being of all persons who have been displaced or adversely affected by the Boko Haram insurgency," Shehu said in a statement.
"The meeting at which Nigeria was reportedly absent was not one the official events of the United Nations for which President Muhammadu Buhari and his modest delegation are in New York. While the meeting referred to in media reports is commendable, it was not the only one or the most important of such meetings in New York that are paying attention to the problem of insecurity, migration and violent extremism in the Lake Chad area and the rest of the world."
Attacks continue
At least nine people were killed and nine injured in Maiduguri, capital of Nigeria's restive Borno state on Sunday ( 27 September) by gunmen thought to be Boko Haram members. Borno is the group's birthplace and the epicentre of its insurgence and Maiduguri is attacked almost on a weekly basis.
The latest attack came as the government alleged that the terrorists are surrendering, while the group said in an audio message that claims made by government and army are false. The person heard speaking in the audio is believed to be the group's leader, Abubakar Shekau, who is rumoured to have been replaced due to his repeated absence from the group's videos.
In August, Chad's President Idriss Deby alleged Mahamat Daoud had replaced Shekau as the leader of Boko Haram. Shortly after, Shekau released an audio message denying the claim.
Nigeria up close: Check out our Flipboard magazine