Chat show host Oprah Winfrey is making waves in Mumbai after partying with Bollywood stars during her first visit to India.
The media mogul, who is in India for a week to film an episode of the new series of her show 'Oprah's Next Chapter', was guest of honour at the exclusive Bollywood bash held at socialite Parmeshwar Godrej's residence in Juhu, near the capital.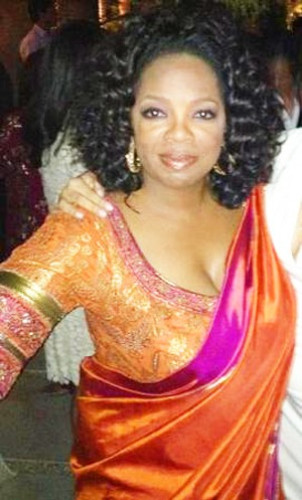 Dressed in a stunning orange and golden sari, gifted to her by actress Aishwarya Bachchan, she mingled with the fashionable set, including actors Hrithik Roshan, Anil Kapoor and Abhay Deol, along with actresses Priyanka Chopra, Shilpa Shetty, Preity Zinta and Lara Dutta, among others.
Following a dinner held in her honour, a party kicked off with a performance by dancers from the musician and choreographer Shiamak Davar's troupe.
Winfrey apparently had a blast at the bash, which ran into the early hours. Shortly after leaving, she tweeted: "Was so great meeting you and all the beautiful Bollywooders. Directors, poets, screenwriters, what a nite!"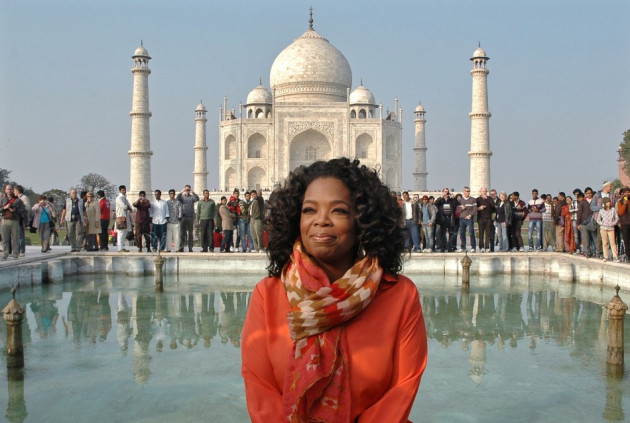 The "high priestess of the talk show", as Winfrey is affectionately known, is in India until 22 January and has already managed to fit in a visit to the Taj Mahal.