Oscars 2016: Kate Winslet breaks into tears of joy as Leonardo Dicaprio wins best actor award for The Revenant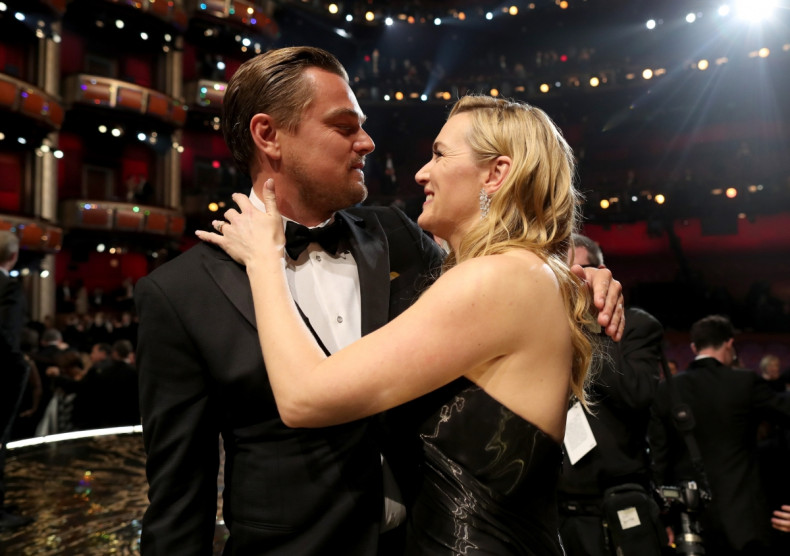 Kate Winslet seemed overwhelmed as Leonardo Dicaprio finally won the best actor award for The Revenant. He had been nominated five times before – thrice in the best actor category and then in the producer and supporting actor categories - but never won an Academy Award.
While DiCaprio, 41, received a standing ovation for his historic win at the gala, his Titanic co-star Winslet broke into tears of joy. She hugged and kissed him as his name was announced as the winner.
Winslet, 40, always tipped DiCaprio to win an Oscar this year. She earlier said it would be "amazing" to see DiCaprio take home the coveted statuette.
"You can sort of feel it and I think everyone wants it for him," she had said on the red carpet at the 36th London Critics' Circle Film Awards in January. "It's also quite difficult for me too because Michael Fassbender is also nominated and I was his right hand woman for three months making 'Steve Jobs'," she said. "I saw how hard he worked and I thought his performance was extraordinary. But I think you can feel the temperature and it's probably going to be Leo's year."
Winslet too was nominated in the best supporting actress category for the biopic, Steve Jobs. However, the actress lost to Alicia Vikander, who bagged the Oscar for her performance in The Danish Girl.
DiCaprio, known for his environmental activism, drew attention to global warming in his acceptance speech. He stated: "Climate change is real. It is happening right now. It is the most urgent threat facing our entire species. We need to work collectively together and stop procrastinating. Let us not take this planet for granted. I do not take tonight for granted."