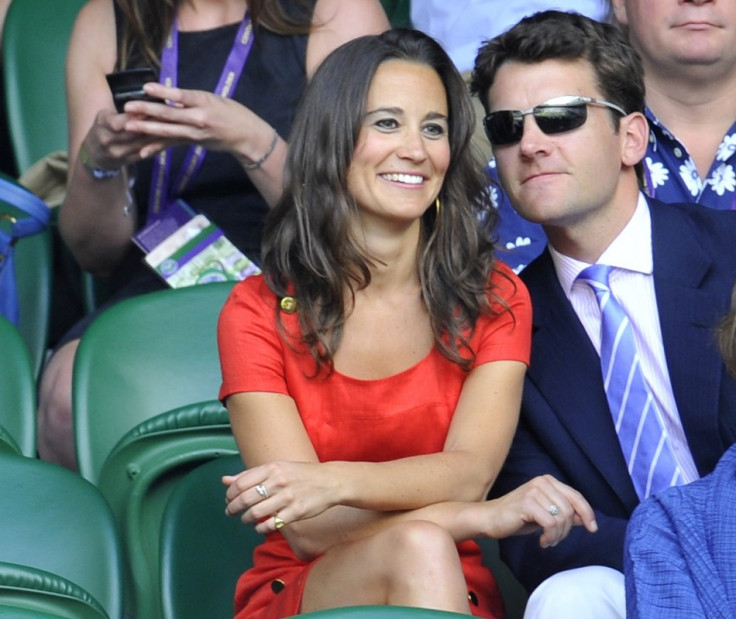 In what you call a public display of affection, Pippa Middleton kissed her boyfriend Alex Loudon after watching a charity boxing match.
The 27-year-old Middleton looked sensual in a long red dress and seemed exhausted while waiting for the 4 a.m. pick-up with Alex.
"She had been yawning and was obviously shattered. But as he held her close she looked up at him and they shared a very tender kiss. It was sweet to watch. They looked very much in love. Pippa's dress was amazing and it showed off her wonderful figure," a source told The Sun.
Middleton and Loudon, 30, were together throughout the evening, watching a chain of amateur boxing sessions at Park Plaza Hotel in Central London.