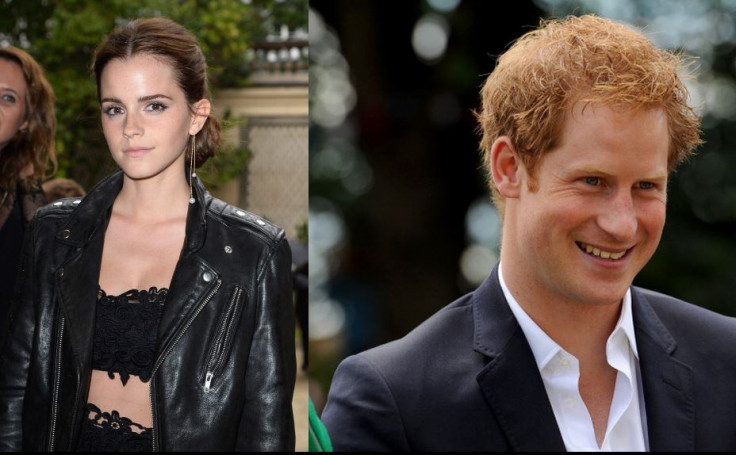 Prince Harry is rumoured to be dating Emma Watson and sources close to the pair think that they would make a great couple.
According to Hollywood Life, the 24-year-old actress, who is well known for her role as Hermione Granger in the Harry Potter films, and the 30-year-old royal's friends say that the two share similar personalities.
"They share the same wicked sense of humor," a source said. "There's a perception that Emma is quiet, polite and a typical English rose type. But she has got an element of wild child about her."
"Harry, being the jack-the-lad type he is, will absolutely love that and likes to be around cheeky characters like himself," the insider added.
Adding on, Kate Middleton's brother-in-law and The Perks Of Being A Wallflower actress know the pressures of growing up in the public eye.
"Emma grew up in the spotlight, she was very young when she filmed her first 'Harry Potter' film aged just 10," the source went on. "Harry also grew up in the media gaze, so she understands exactly what it's like for him as a royal and a role model."
Prince Harry, who has been voted among the world's most eligible bachelors, has previously dated Cressida Bonas and Chelsy Davy. He also shared a brief fling with Jenson Button's former girlfriend Florence Brudenell-Bruce.
Meanwhile, Watson was in a long-term relationship with William Adamowicz, but broke up last year in January. She split with her rugby-player boyfriend Matthew Janney at the end of last year.
"They've both kept relationships in the past on the QT because they like to keep their personal lives private. Given this is something they agree on, it would certainly mean any relationship would blossom," the insider said.