Update 2.13pm: The killer has died in hospital as a consequence of his wounds, local media say quoting chief medical officer Nikolai Demin. The attacker's identity is unknown as yet, but Prosecutor General Yuriy Lutsenko said that he was a hitman.
The former deputy speaker of the Russian Parliament, Denis Voronenkov, has been killed outside the Premier Palace Hotel in Kiev, Ukraine.
Voronenkov was shot by an assailant, who is now in police custody, around 11.25am local time (9.25am GMT) on 23 March, local media report.
Police spokesperson Jaroslav Trakalo told the press: "The man came out of the hotel with his bodyguard. An unknown [assailant] opened fire on them. The man was killed, and the guard wounded. This guard was able to open fire in response and wounded the attacker."
Voronenkov, a former member of the Communist Party, had obtained Ukrainian citizenship in December, shortly after moving to the Kiev in October.
He had become a fierce opponent of his former country's actions in Crimea and had testified in Ukraine against the country's Russophile one-time president Viktor Yanukovych, who was deposed following mass protests in 2014.
In a statement, Ukrainian President Petro Poroshenko condemned the murder as "an act of state terrorism" by Russia. Kremlin spokesperson Dmitry Peskov has dismissed the accusations as "absurd" and "hopes that all those involved in the crime will be found", Russia news agency Tass reported.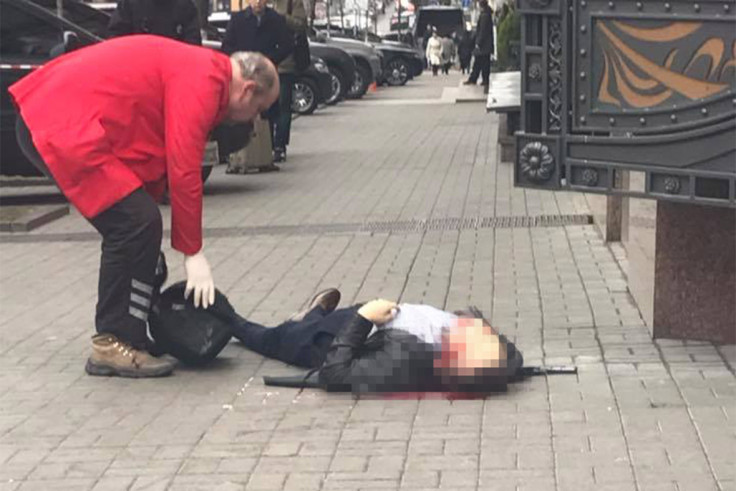 Volodymir Ariev, a Ukrainian lawmaker for the ruling party, compared Voronenkov's murder to that of former Russian spy Alexander Litvinenko, who died from the consequences of poisoning in London in 2006, allegedly under Russian President Vladimir Putin's directions.
"New Litvinenko case. Former Russian MP Voronenkov shot to death in Kyiv right on the street. Putin spreading fear over the world," he wrote on Twitter.
Ilia Ponomarev, a Russian politician and Putin critic who was the only Russian lawmaker to vote against the annexation of Crimea, wrote in a message on Facebook that he was due to meet Voronenkov that morning.
He expressed his condolences to Maria Maksakova, Voronenko's wife, an opera singer and former Russian lawmaker for the ruling United Russia.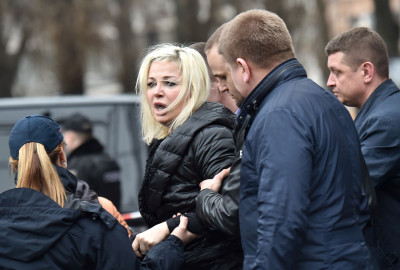 Kiev-based journalist Christopher Miller, who had interviewed Voronenkov for Radio Free Europe last month, wrote on Twitter following the news: "Ex Russia MP Voronenkov shot dead at Kyiv Premier Palace Hotel. I interviewed him in Feb. He feared this could happen."
A quote from Voronenkov in Miller's article spoke of his concern for himself and his family's safety. "We need to be careful. We are poking a sore spot of the Kremlin with our statements," he said.
In the article, Maksakova said his family had left Moscow and most of their possessions behind to flee pressure from the Russian secret services.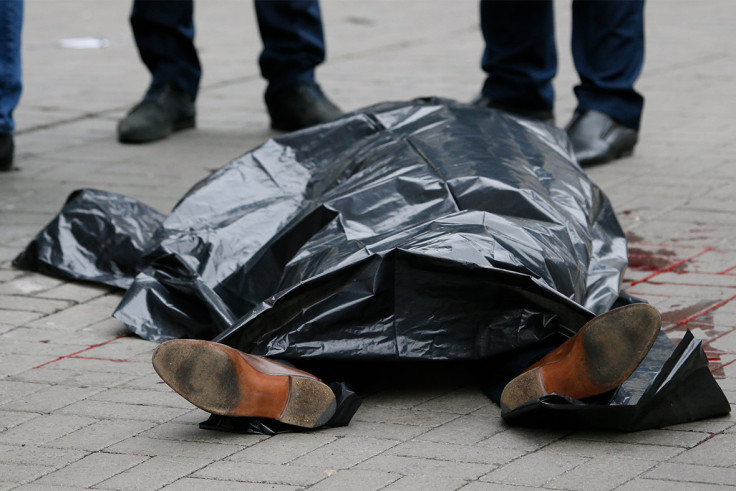 The assassination is the latest incident – albeit the only lethal one – involving notable Kremlin critics in recent weeks.
Outspoken critic of President Vladimir Putin Alexey Navalny was sprayed with green liquid on 20 March, lawyer Nikolai Gorokhov – who defended the late whistle-blower Sergei Magnitsky – mysteriously fell from his apartment window on 21 March and journalist Vladimir Kara-Murza survived a second poisoning attempt in February.