Razzie Awards 2013: Where to Watch Live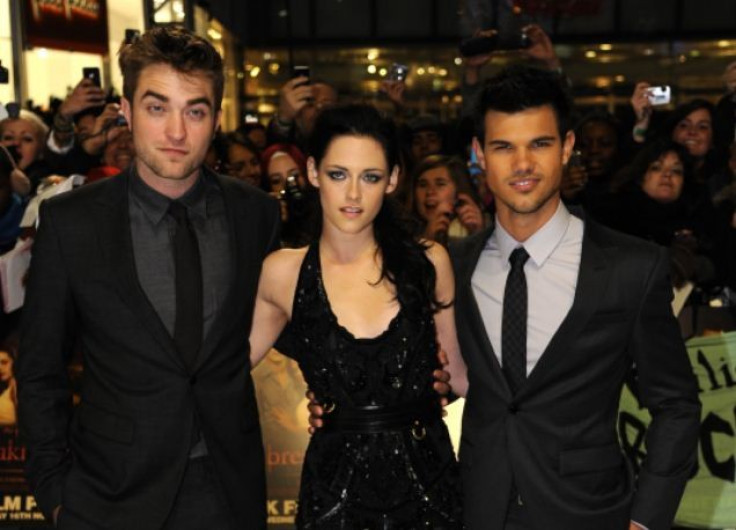 The 33rd annual Golden Raspberry Awards, which selects the worst films of the year, will be held on 23 February.
As the event is not aired on television, you can watch the ceremony from the comfort of your home, via the official YouTube channel.
Live updates are available on the official Facebook page and Twitter feed (@RazzieAwards)
The final instalment of the Twilight series, Breaking Dawn - Part 2, has earned 11 nominations in ten categories, including Worst Picture, Worst Director and Worst Screen Ensemble. However, the fictional vampire movie was a huge hit at the box office, earning over £500m.
"That's the analogy we're making, that this is the Razzies' flipside," Razzies founder John Wilson said, "This is our equivalent to 'The Lord of the Rings.' It's our members' last chance to razz 'Twilight.'"
Last year, Adam Sandler set a record by winning ten awards for his work in Jack and Jill. The winners are chosen by the 650 members of the Golden Raspberry Foundation and 48,000 ballots on movie review Web site Rotten Tomatoes.
The Raspberry Awards are usually announced on the eve of the Oscars but last year it was held on April Fool's Day, at a magic shop in Santa Monica, California.
The gold spray-painted award, which is the shape of a "golfball-sized raspberry", is placed above a Super 8mm film reel; each award costs $4.97(approximately £3) each. The first Razzie awards ceremony was reportedly held on 31 March, 1981, in Wilson's living room in Los Angeles.
Click here to take a look at the full list of nominees...
READ Razzies 2013: Twilight Saga: Breaking Dawn - Part 2 Wins Seven, With Worst Actress for Kristen Stewart
© Copyright IBTimes 2023. All rights reserved.