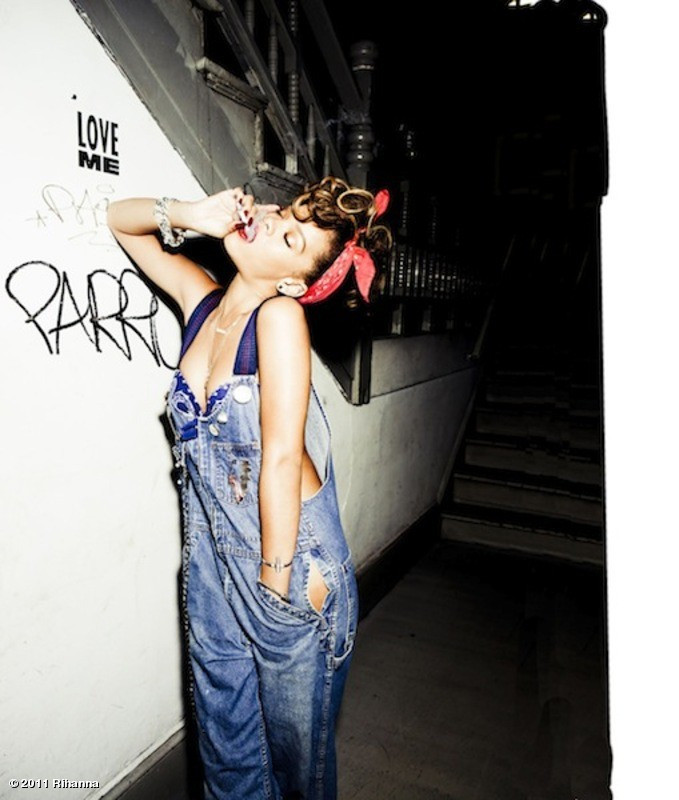 Rihanna has come under fire from anti-smoking activists for allegedly 'glamorising' smoking in her We Found Love music video and in the press shots for her latest album, Talk That Talk.
The 23-year-old pop superstar has been criticised by campaigners after she posed provocatively in a red, white and black outfits while smoking or posing with a cigarette in a number of new press shots and also in the music video for her hit We Found Love feature Calvin Harris.
According to the Daily Mail, officials at the Ulster Cancer Foundation of Ireland, where Rihanna filmed her infamous We Found Love video, have now accused the singer of promoting the bad habit to her young fans.
Doreen Reegan, a spokesperson for the organisation, who claims that young may be encouraged to copy Rihanna's behaviour told the Daily Mail: 'Three-quarters of adult smokers start the habit as teenagers, which is why it is so irresponsible of Rihanna to influence her young fan base in this way... After so much hype around the filming of the video it was very disappointing to see Rihanna so blatantly smoking throughout it.
'Artists such as Rihanna are held in high esteem and regarded as role models by millions of young people.'
The backlash comes just days before the Bajun songstress, who is currently on her Loud tour across Europe, releases her sixth studio album 'Talk That That' at the end of the month.