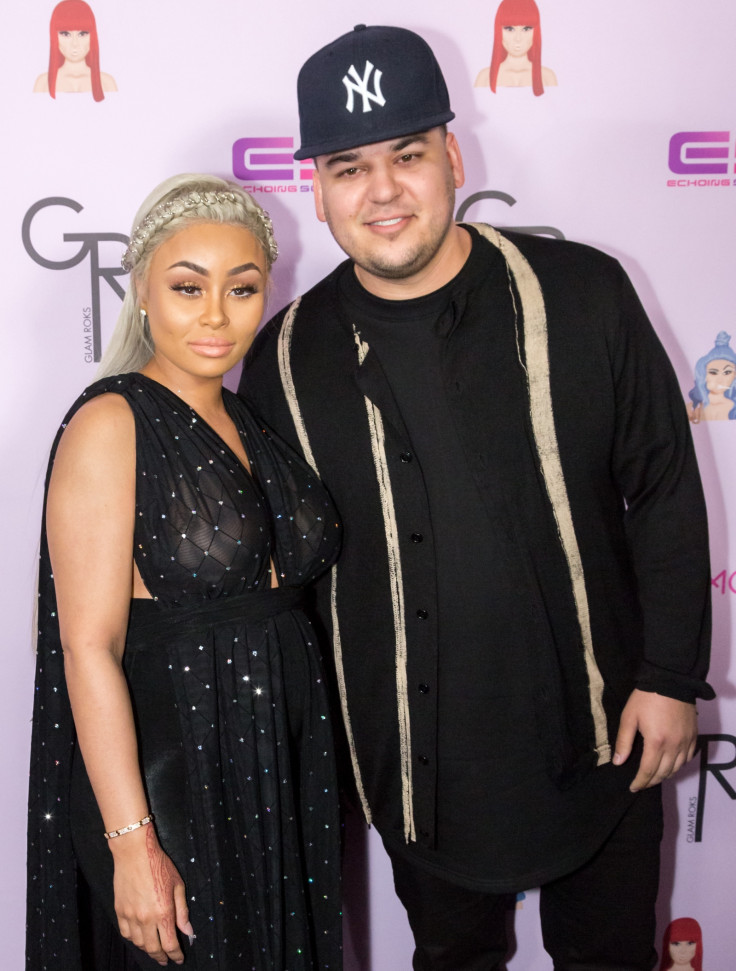 Their tempestuous relationship made headlines earlier this year, but it looks like Khloe Kardashian has officially buried the hatchet with her brother Rob. The reality star publically congratulated her younger sibling after the gender of his unborn child was revealed on the season premiere of his new reality show, Rob& Chyna.
Taking to Twitter Kardashian told her 22million followers: "So excited to welcome another little princess to our family. Congrats Rob & Chyna! I love you both! #RobandChyna."
Fans will recall that Rob's relationship with Chyna initially caused a rift between him and his family. Considering that Kylie's relationship with Tyga, who is Chyna's ex, had already been the catalyst of a number of feuds, their proposal and subsequent baby news didn't go down well.
Kardashian expressed her rage by posting a photo of her sisters and herself with family friend Larsa Pippen in a studio standing united after what many considered the ultimate betrayal. The caption read: "Never go against THE family. I love Yeezy's studio speeches," suggesting that they are willing to cut off anybody that betrays the family – even their brother Rob.
However in recent weeks they appear to have called a truce and she was even on hand to offer Rob words of support after Chyna threw him out following another blazing row.
Kardashian proved that it was all water under the ahead of the premiere when she joined her mother and sisters to promote the show by urging her fans to tune in "#RobandChyna starts now!!! Find out if @robkardashian and @BLACCHYNA are having a boy or a girl!!"
After months of speculation, fans finally found out what sex the new addition to the Kardashian clan on Sunday (11 September) night when the couple heading to a doctors appointment. "I'm pretty nervous. I'm excited," Rob said before admitting he really wanted a boy. However it was not meant to be because the doctor announces, "You are having... a girl!"
In the confessional, he admitted that his hopes it would be a boy stemmed from his desire to emulate the same relationship he had with his late father. "It's an emotional moment. Me wanting to have a boy, it definitely stems from my dad but I'm sure I'll have the same relationship that I had with my father with my daughter," Rob says in a confessional. "I'm just happy that the baby's healthy and I'm gonna be super happy with a girl."