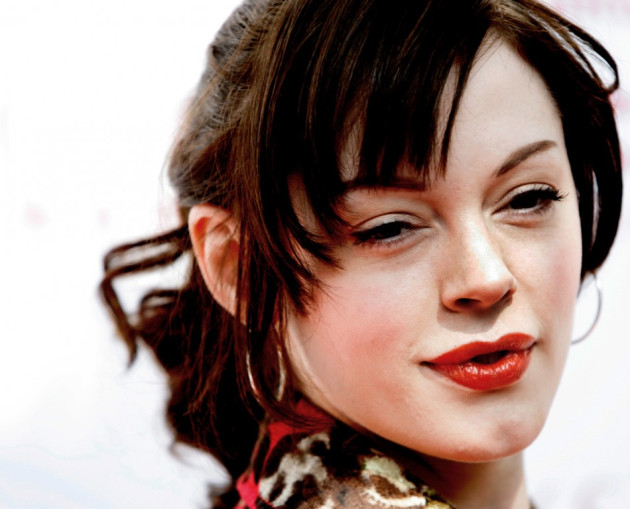 American actress/singer Rose McGowan is engaged to marry artist Davey Detail.
The spokesperson for the 39-year-old Charmed star, who has been dating Detail since last year, confirmed the news to E! News. This comes just days after she was photographed in Hollywood flashing a ring on her wedding finger.
"Thanks all for your good wishes! Fish faces for you all!" she tweeted along with a picture of the two, following the announcement.
McGowan was previously engaged to rocker Marilyn Manson for two years. While they were in relationship, McGowan made some risky red carpet choices and wore a string dress to the 15th Annual MTV Video Music Awards in Los Angeles in 1998.
''I wore it to cause an uproar, but I'll confess that I did change into another dress after walking up the red carpet,'' she told Maxim in a 1999 interview, ''Those little strands in the back would have given me griddle butt if I'd sat down.''
The pair called it quits in 2001 and McGowan said in a statement then: "There is great love, but our lifestyle difference is, unfortunately, even greater."
She was also engaged to director Robert Rodriguez but they split in 2009.
McGowan has previously revealed that she ran away from home when she was 13 and was raised by drag queens.
"At 13, when I was a runaway, I was taken in by the most amazing drag queens in Portland, Ore. We didn't always know where our next meal was coming from, but there was so much camaraderie and love. Not to mention, those girls could paint a face, and I learned how because of them," she told The Advocate.