American actress and singer Scarlett Johansson has come to John Travolta's defence after a picture of him kissing her on the red carpet of the 2015 Academy Awards held at the Dolby Theatre on 22 February in Hollywood, circulated online.
"There is nothing at all strange, creepy or inappropriate about John Travolta," Johansson said in a statement to the Associated Press.
The 30-year-old actress, who has co-starred with the 61-year-old actor in the 2004 film A Love Song For Bobby Long, also called him "a class act."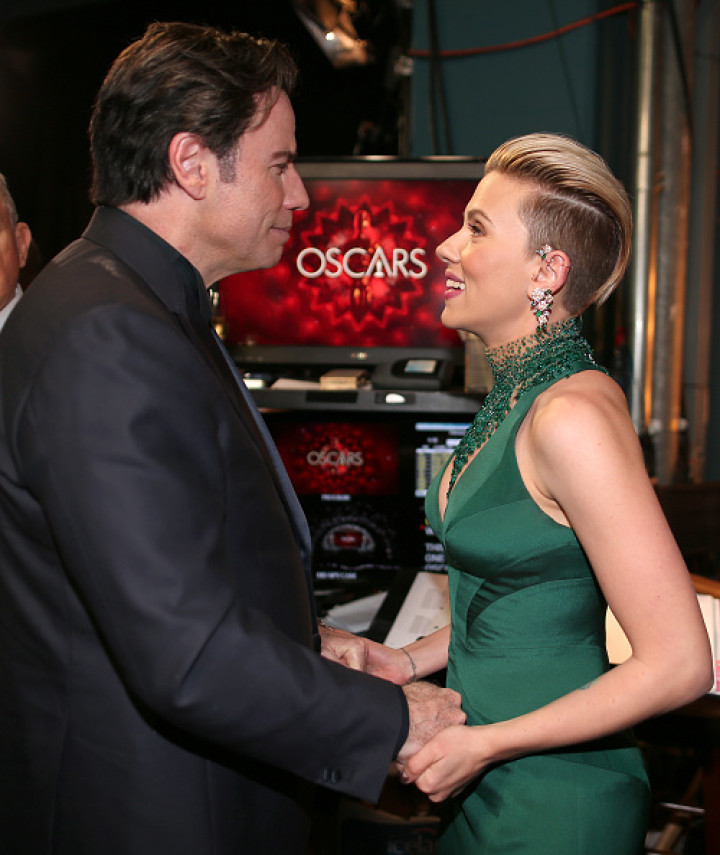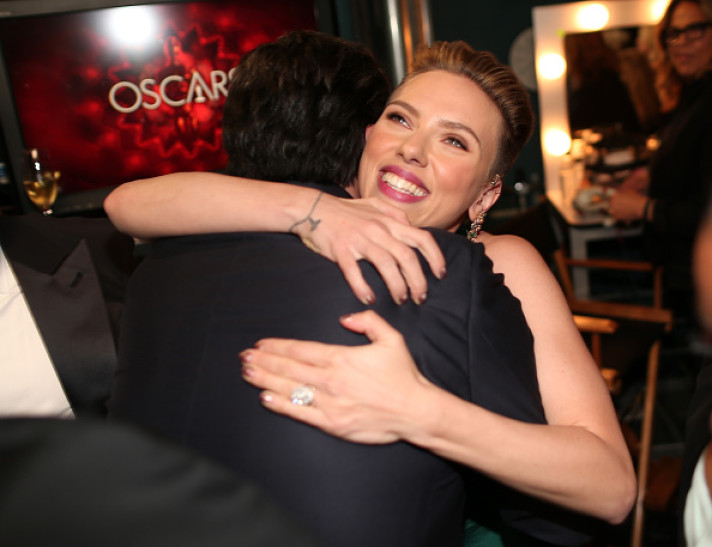 "The image that is circulating is an unfortunate still-frame from a live-action encounter that was very sweet and totally welcome," she added. "That still photo does not reflect what preceded and followed if you see the moment live. Yet another way we are misguided, misinformed and sensationalized by the 24-hour news cycle. I haven't seen John in some years and it is always a pleasure to be greeted by him."
Meanwhile, during the event, Travolta was seen cradling Idina Menzel's face, on-stage.
"It was rehearsed in total," his rep told Us Weekly. "John Travolta loved working with Idina Menzel. John had a great time at the Oscars because his wife, Kelly Preston, and his daughter, Ella, were in attendance with him."