Sewol Ferry Captain Lee Joon-Seok 'Confused' During Disaster, Trial Hears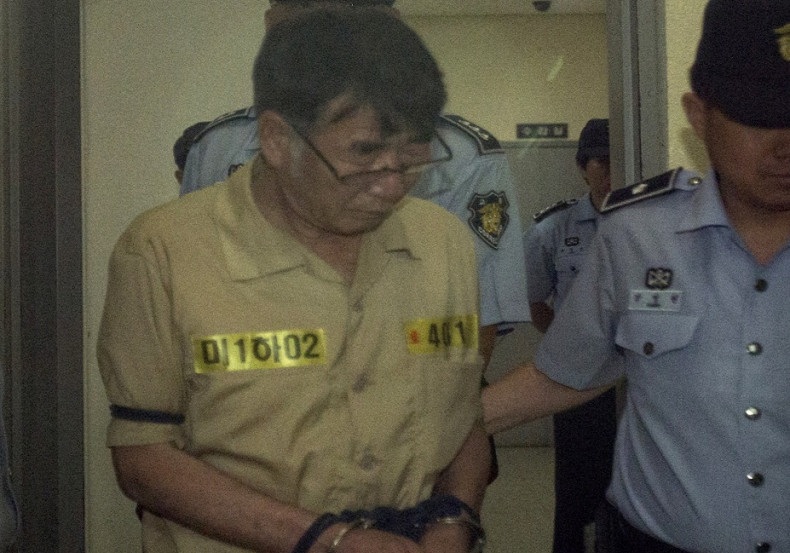 The captain of doomed ferry Sewol which sunk claiming more than 300 lives in South Korea was "confused" as the disaster unfolded, his trial has heard.
Lee Joon-Seok, 69, is facing the death sentence for negligent homicide over the catastrophe in April, in which many of the dead were schoolchildren.
At his trial in the city of Gwangju, Lee said that when the huge ferry began to capsize he was confused and not in a normal state of mind, reported the BBC.
Lee became a public hate figure in South Korea after it emerged he abandoned ship while passengers remained on board. He issued a public apology for the sinking soon after it happened.
The Sewol went down after a junior helmsman executed a sharp turn which caused the vessel to list badly. Investigators claimed illegal modification work had been carried out and the boat was overloaded.
Anger and grief gripped South Korea in the wake of the disaster and Lee's trial is being attended by the relatives of some of the young victims.
Also standing trial are 11 other members of the Sewol.