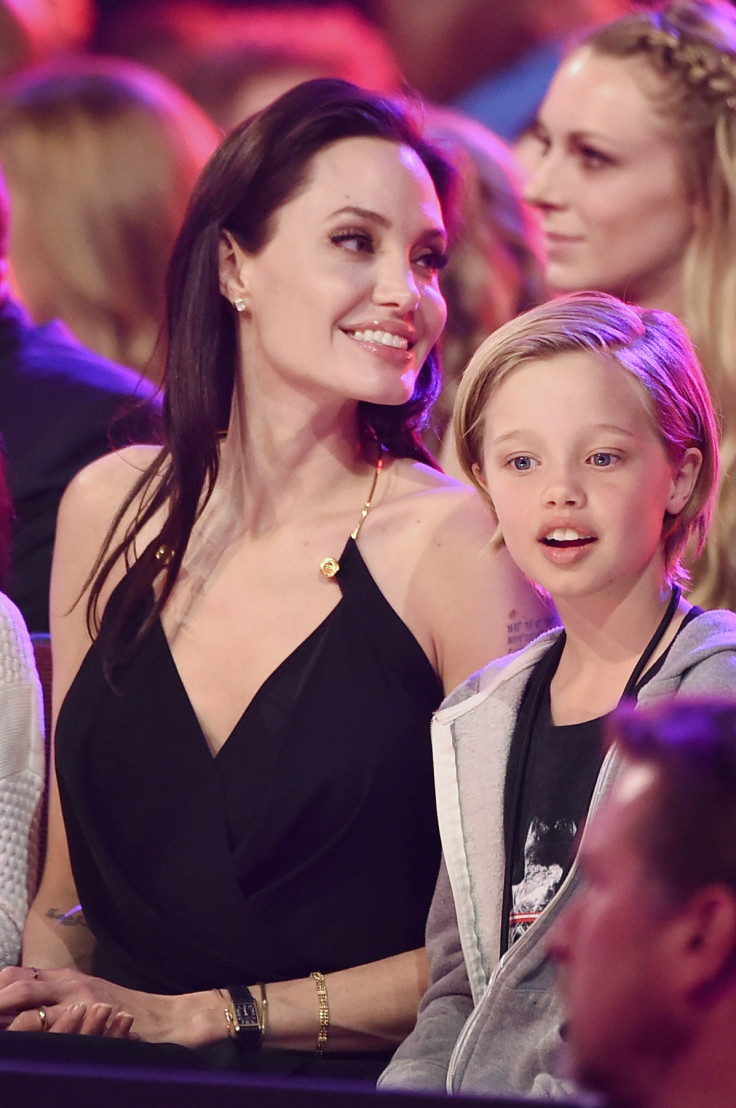 Brad Pitt and wife Angelina Jolie's daughter's new hairdo has sparked gender rumours. Shiloh Jolie-Pitt was recently sported in a pixie cut.
Shiloh showed off the new look at Los Angeles International Airport on 27 October. She was accompanied by the 40-year-old Oscar-winning actress, and siblings Maddox, Pax and Zahara.
OK! magazine had reported that the nine-year-old child of Hollywood power couple had allegedly talked to her parents that she wants to be a boy. Pitt and Jolie showed their support and even sought professional help.
An alleged source said that the couple "are committed to giving Shiloh a loving family environment," and even sought out a therapist to support her so she feels "loved and secure."
Shiloh had raised eyebrows with her choice of outfit at the premiere of Jolie's film Unbroken held at TCL Chinese Theatre on 15 December 2014 in Hollywood, California. At the event, she chose to wear a suit and tie, just like her older brothers Pax and Maddox, and also sported a short haircut.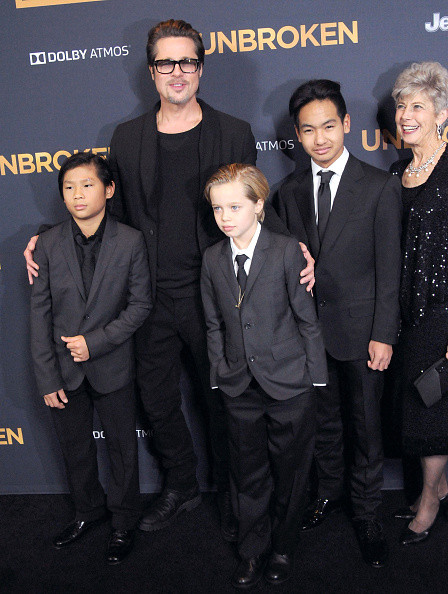 Meanwhile, during an interview with Oprah Winfrey in 2008, the World War Z actor revealed that Shiloh prefers being called John. He said at that time: "She only wants to be called John. John or Peter. So it's a Peter Pan thing."
"So we've got to call her John. 'Shi, do you want...' 'John. I'm John.' And then I'll say, 'John, would you like some orange juice?' And she goes, 'No!' So, you know, it's just that kind of stuff that's cute to parents and it's probably really obnoxious to other people," Pitt added.
In 2010, Jolie told Vanity Fair that Shiloh likes to dress as a boy. She said: "Shiloh, we feel has Montenegro style. It's how people dress there. She likes tracksuits, she likes [regular] suits. So it's a suit with a tie and a jacket and slacks, or a tracksuit. She likes to dress like a boy. She wants to be a boy. So we had to cut her hair. She likes to wear boys' everything. She thinks she's one of the brothers."