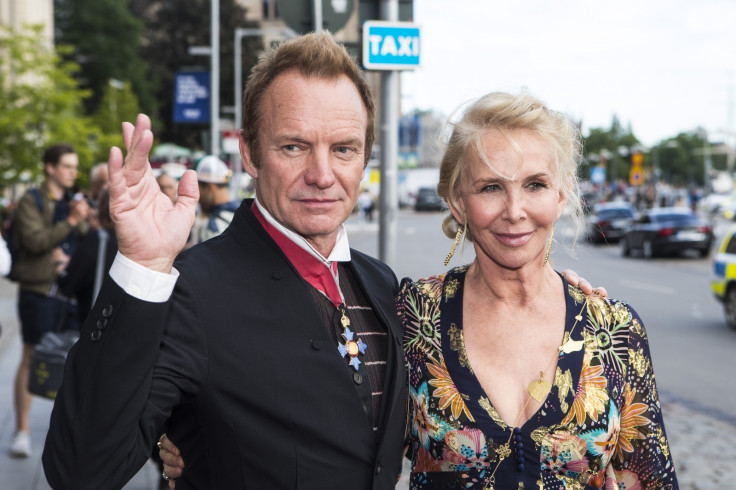 Music icon Sting has a few extra millions in his bank account after he and his movie producer wife Trudie Styler sold their sprawling New York apartment duplex for a staggering $50 million (£37.8m).
According to Page Six, the Police Frontman 65, initially put the stylish 15 Central Park West residence on the market for $56 million back in May but settled for $6 million short of the asking price.
The Realtor.com listing shows that the power couple opted for largely white decor with splashes of colour throughout the 5,400 square feet of living space, which occupies the 16th and 17th floors.
Sting and Trudie, who have been together for 35 years and married for 24, purchased the duplex in 2008 for just under $27 million. He is worth an estimated $300m.
When they first bought the property, which overlooks Central Park, architect Lee F. Mindel of Shelton, Mindel & Associates was hired to merge the previously separate apartments. He introduced some synergy by installing a floating staircase and a custom free-standing fireplace. The couple's friends always feel welcome thanks to the all-white chef's catering kitchen with two fridges and four ovens.
The home also boasts two guest bedrooms in addition to a master bedroom, two bathrooms and two partial baths. Back in 2014, Sting clarified his original claim that they enjoyed eight-hour lovemaking marathons in the property.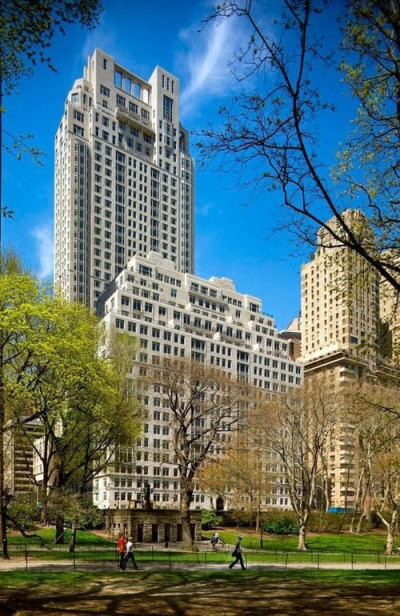 "If we had seven hours, I would demonstrate," he said during an appearance on Inside the Actors Studio. "Maybe not. But there is some truth to it. The idea of tantric sex is a spiritual act. I don't know any purer and better way of expressing a love for another individual than sharing that wonderful, I call it, 'sacrament.' I would stand by it. Not seven hours, but the idea."
Although the buyer remains a mystery, insiders tell Page Six that Sting and Trudie will buy a place at the new limestone-clad 66-story building at 220 Central Park South — dubbed the "billionaires' bunker".
A source told the publication: "The deal is signed, but the sale won't close until next year, which will give Sting and Trudie time to get their new apartment ready."