The aid organisation CARE International has published a report detailing ten humanitarian crises that received little media attention in 2017. The study, Suffering in Silence, found that while North Korea's nuclear ambitions made global headlines, its humanitarian situation received almost no coverage.
Other crises that rarely made the news were in Eritrea, Burundi, Sudan, the Central African Republic, the Democratic Republic of the Congo, Mali, the Lake Chad Basin – comprising Niger, Cameroon and Chad – as well as Vietnam and Peru.

There is a direct link between media attention and the money given for humanitarian aid. "The media plays a vital role in drawing public attention to forgotten and neglected crises", says Filippo Grandi, UN High Commissioner for Refugees.
"We all know that a single photo can make the world turn its attention to an issue," says Laurie Lee, CARE International's interim secretary general. "But the people in the countries featured in CARE's report are far away from the cameras and microphones of this world. These crises might not make the media headlines, but that does not mean we can forget about them."
In an effort to redress the balance, IBTimes UK presents excerpts from the report and photos of the ten most under-reported crises of 2017.
---
10. Peru: The worst flooding in decades
Torrential rains, leading to flooding, landslides and mudslides, scoured the dry landscape of coastal Peru in March 2017. Large parts of the country were severely affected, including the capital city of Lima. The rains caused the worst flooding in 20 years, with 10 times the normal levels of rainfall across Peru. By April, nearly half the country was in a state of emergency. Public health emergencies were declared in seven regions. More than 210,000 homes were destroyed or severely damaged by floods.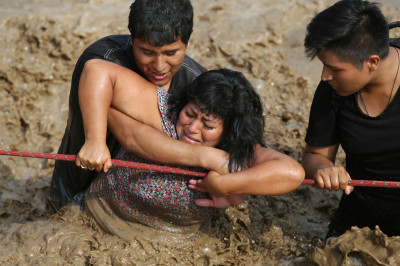 ---
9. Central African Republic: In the heart of Africa but off the radar
Unknown to many and largely under-developed, the Central African Republic (CAR) has been suffering from recurring outbreaks of violent clashes. Inter-communal tensions are fuelled by armed groups and political turmoil. The situation has deteriorated massively since the beginning of 2017, with nearly 70 per cent of the country now being controlled by armed groups. In particular, attacks against women and children have increased drastically. By September 2017, a total of 1.1 million people were displaced. About 2.5 million people, more than half of the population, are in need of aid and desperate for food. Around 40% of children under five are malnourished.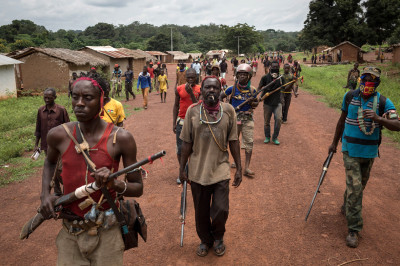 ---
8. Lake Chad Basin: At the crossroads between conflict, hunger and displacement
Eleven million people in the Lake Chad Basin region (North Cameroon, West Chad, South-East Niger and North-East Nigeria) – have seen their lives threatened and their chances for survival decreased over the last years. Eight years of conflict and ongoing attacks related to Boko Haram has meant lost lives and livelihoods, abandoned homes and villages, and deserted farmland, crippling large parts of the Lake Chad Basin. The number of displaced people has tripled in the past two years to 2.4 million. A total of seven million people are acutely malnourished – almost half a million of them children.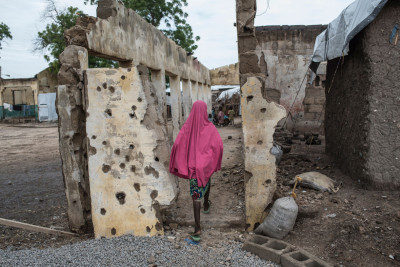 ---
7. Vietnam: A destructive typhoon in the shadows of many
Although considered the most powerful storm in a decade, little is known about Typhoon Doksuri, the tenth storm to affect Vietnam in 2017. The powerful typhoon tore a destructive path through seven central provinces in Vietnam in September, flooding hundreds of thousands of homes, whipping off roofs and knocking out power. Doksuri caused widespread rainfall and left about 1.5 million people without power. Homes, schools, public buildings, as well as river and sea banks were extremely damaged. Over 11,000 hectares of rice fields and other crops were ruined following heavy downpours unleashed by the typhoon, affecting the livelihoods of local farmers.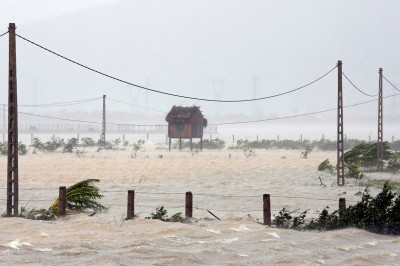 ---
6. Mali: Trapped in a vicious circle of aid dependency and malnutrition
More than five years have passed since the escalation of conflict in northern Mali. However, insecurity persists in northern and central parts of the country and progress towards an improvement of the humanitarian situation has stagnated. The resurgence of inter-communal violence and clashes between armed groups in 2017 triggered renewed displacements and disrupted the lives of thousands of people. Many crisis-affected communities solely depend on humanitarian assistance and still struggle to access food, water, healthcare, education and work. In regions where fighting occurred, women reported cases of physical, psychological and sexual violence. More than 900,000 people lack clean drinking water, sanitation facilities and hygiene assistance. Over 52,000 Malians remain internally displaced and more than 140,000 refugees are in neighbouring countries where they try to survive in remote refugee camps in the desert.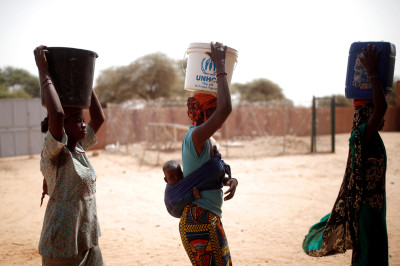 ---
5. Democratic Republic of Congo: A silent humanitarian tsunami
After more than two decades of violence, for many children in the Democratic Republic of Congo (DRC), conflict and war is all they have known. A surge in violence and inter-communal tensions across the country forced more than 1.7 million people to flee their homes in 2017, an average of more than 5,500 people per day. More than four million Congolese are now displaced, with 620,000 of them seeking refuge in neighbouring countries. Almost two million children are suffering from severe acute malnutrition, making up 12 per cent of the world's acutely malnourished children. On top of this, few Congolese have access to clean water. Outbreaks of diseases, including cholera, measles and malaria, affect tens of thousands of people every year. The effect of escalating conflict has restricted DRC's economic growth and increased inflation means people can buy less with whatever money they have.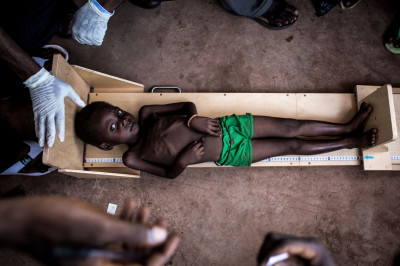 ---
4. Sudan: 13 years of war and hunger
Over a decade of conflict, chronic poverty and climatic shock have put almost five million people on the edge of survival in Sudan. For the past 13 years, dire humanitarian needs, particularly in the western province of Darfur, have persisted. The country regularly suffers from floods and droughts. Many families are facing extreme hunger. At the end of 2017, more than two million children were suffering. In addition, over 460,000 refugees from the Republic of South Sudan have put additional strain on Sudan's fragile economy. 88% of all refugees in Sudan are women and children.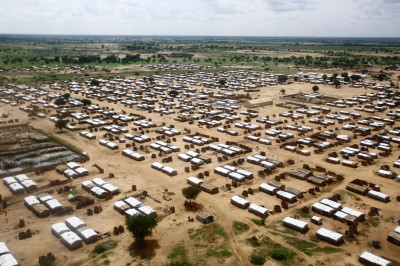 3. Burundi: Persecution and violence fuelling a humanitarian crisis
With political unrest and significant human rights concerns persisting, the crisis in Burundi enters its fourth year. Over 400,000 people, half of them children, have fled from the violence and dire humanitarian conditions to seek safety in neighbouring countries. Almost 200,000 people remain displaced inside Burundi. They face food shortages and a lack of basic services, such as health care, water, sanitation and food. Reports indicate that over 2.6 million people – 27 per cent of the country's population – do not know how to feed their families. The country is experiencing rising food prices resulting from economic and agricultural decline and disruption of markets and trade. Severe weather conditions, including drought and floods, also led to an exceptionally bad harvest in 2017.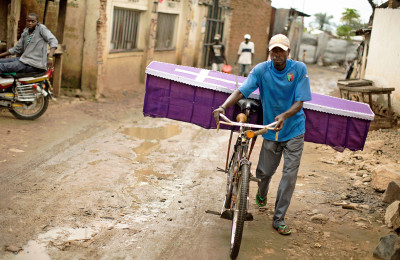 2. Eritrea: Fleeing drought and repression
Isolated and off the media radar, Eritrea hardly ever makes the major news headlines. When it does, it is often related to border tensions, human rights abuses or Eritrean refugees drowning in the Mediterranean. Widely cut off from the outside world, media and aid organisations have very limited access to the East African country. More than 700,000 people are suffering from the ongoing drought, lack of food and water shortages. This is compounding an already dire situation caused by the dry spells of the weather phenomenon El Niño, which started two years ago. About 80 per cent of the population, almost 3.6 million people, depends on subsistence agriculture with women and children particularly at risk of malnutrition and disease. Children are likely to suffer long-term consequences. If babies and their mothers do not receive the nutrients they need, their physical and cognitive development can be severely hampered. Half of all children in Eritrea are stunted and cannot achieve their full mental and physical potential, simply because they do not have enough food to develop and grow. In addition, sexual and gender-based violence, including female genital mutilation, remains a dangerous reality for many women and girls.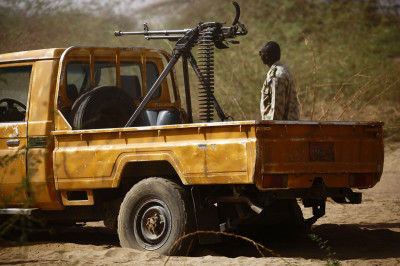 1. Democratic People's Republic of Korea: Life under oppression and hunger
Although North Korea (officially the Democratic People's Republic of Korea) has been in the news for nuclear and political tensions, little is known about the country's humanitarian situation. The UN estimates that 18 million people – 70 per cent of the population – are food-insecure and rely on government food aid. Furthermore, two in five North Koreans are undernourished. The impacts of the country's political regime together with global warming and frequent natural hazards, such as floods, rising temperatures or prolonged droughts, exacerbate the dire humanitarian situation. In July 2017, North Korea experienced the worst drought since 2001. Below-average rainfall in key areas for crop production severely disrupted planting activities and damaged the 2017 main season crops. As a result, people urgently require food – particularly nutritious food – medical and health services, water and sanitation facilities.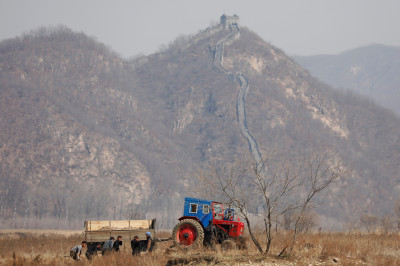 Laurie Lee, Secretary General CARE International, says: "This [report] is not about comparing misery. Nor about pointing our fingers at anyone, or overwhelming people with yet more crises to worry about and to guilt them into feeling helpless given the magnitude of suffering. On the contrary: In a time where 'fake news', hate speech and increasingly noisy voices from the far right, it is easy to lose track of what is also important in world news."
In 2018, many of these disasters will continue. Poor families struggle to survive, as their capacity to absorb future shocks is diminishing, with conflicts lasting for decades, livelihoods lost, and assets depleted.
Founded in 1945, CARE International works around the globe to save lives, defeat poverty and achieve social justice. The organisation put women and girls in the centre because poverty cannot be overcome until all people have equal rights and opportunities. CARE International works in 93 countries around the world to assist more than 63 million people improve basic health and education, fight hunger, increase access to clean water and sanitation, expand economic opportunity, confront climate change, and recover from disasters. To learn more, visit: www.care-international.org.Read the full report.