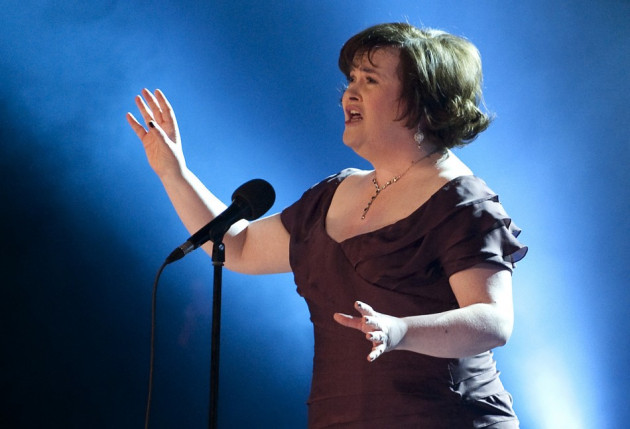 Susan Boyle, the runner-up on Britain's Got Talent in 2009, says she is looking to find herself a real husband.
The 52-year-old is currently shooting for her debut film, The Christmas Candle. Boyle, who has never had a boyfriend, had to kiss co-star James Cosmo, who plays her husband. She later told The Sun her first on-screen kiss was lovely.
"I have my very first husband, which is very exciting. It's been a long wait. I had to kiss him, too, as we had a kissing scene. It was my first on-screen kiss. It was lovely. I didn't know about the kissing scene when I signed up, but I wasn't complaining," Boyle stated.
The I Dreamed a Dream singer is also upbeat about her first live tour. Boyle begins in Inverness and has sold-out shows in Aberdeen, Dundee, Glasgow and Edinburgh.
"I'm very excited, it's long overdue. I've been on at my manager for some time to let me go live. He kept telling me, 'You're not ready yet,' but this time he feels I am. It's something you gradually get yourself accustomed to. I've only been doing this for four years. You just can't dive in at the deep end. These things have to be done in a special way. It's sensible, really," she explained.
Of course, all the travelling could make it difficult to get a romantic relationship going. Boyle acknowledges this but insists she is ready to settle down... one day.
"I want to find a man but it's hard with all the travelling I do. I really want to start going on dates and I've asked my friends to set me up with a good man - if they can find one. I'd like to settle down one day," she concluded.
For details and tickets about Susan Boyle's tour, click here.