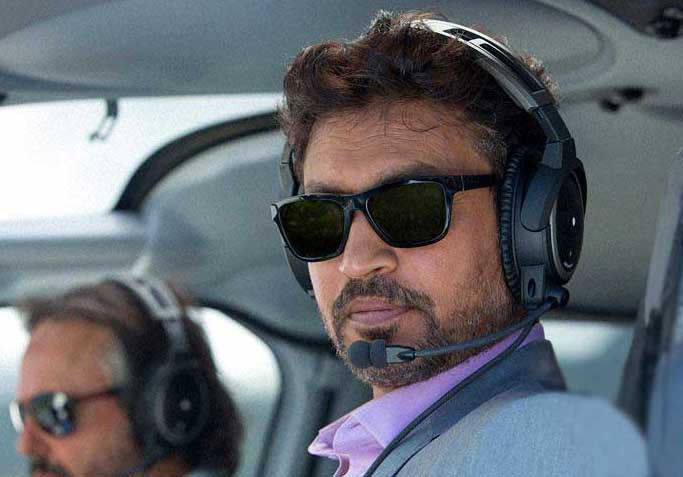 Indian actor Irrfan Khan is currently basking in the glory of his recently released crime drama - Talvar. The film is a fictional dramatisation of real-life events revolving around the 2008 Aarushi Talvar murder case investigation in India. The actor, who has also made a mark in Hollywood by appearing in films like The Amazing Spider-Man 2 and Jurassic World, recently spoke about working with fellow international-Indian celebrity Aishwarya Rai, in their upcoming Bollywood flick Jazbaa.
"She has a very larger-than-life image but she is very simple. She takes care of people around her and is unlike the big superstar image she has. She is very grounded," said the actor (via Bollywood Life). The movie marks Rai's return to the big screen after a gap of five years, but Khan dismissed the notion of a "comeback for the actress" saying that he never felt she was away from movies. "Comeback from where? For me she was always here. She didn't go anywhere. An actor should be allowed a gap. Her audience is still with her. People are her fans, her admirers, and they'll definitely go to watch her," he said.
The 48-year-old versatile star, who has been a part of several films and TV shows in a career spanning roughly 27 years, also shed some light on what prompts actors to take up certain projects and how insecurity can become a "big problem" for any actor despite the success he or she has achieved.
"Every superstar has some insecurity. If a movie of a director becomes hit, then the star wants to work with him. He thinks the director gave a hit with others so I'll work with him too. That is why a superstar is in search of choosing new subjects. Insecurity is everywhere. But if you carry the burden of insecurity always and if it is affecting your performance, then that's a big problem," Khan explained in an interview.