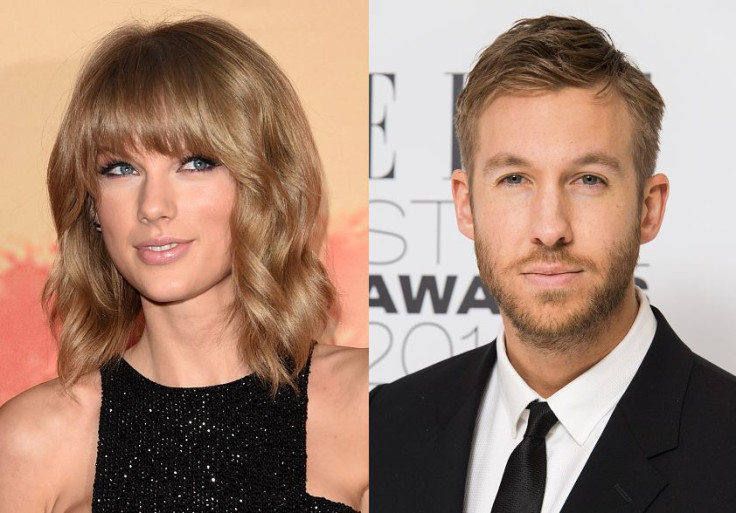 American singer/songwriter Taylor Swift and Scottish singer/DJ Calvin Harris are not ready to settle down yet. The Bad Blood singer apparently does not want the 31-year-old music producer to feel the pressure to get married.
"Things are still good but [Taylor and Calvin] are not going as fast as everyone thinks," a source told Hollywood Life. "Those wedding rumors freaked them both out. That is definitely not where they are at. It's a nice fantasy but the last thing Taylor wants is for Calvin to think she's desperate for him to put a ring on it. That's just awkward."
It was previously reported that Rita Ora's former boyfriend is considering approaching the Red hitmaker's father to seek approval for their marriage. Responding to the reports, Swift tweeted: "What the press says I'm doing: Buying a Bev Hills mansion, getting married in an English castle. What I'm doing: Playing a show in St. Louis."
During an interview with Glamour UK magazine, the 25-year-old Shake It Off singer feels humiliated when her past relationships become the target of jokes. She said: "There is no easy way for me to engage with romance. I'm really busy, so I can't. And it's a good thing that I feel really independent and I feel that my friends are all I need."
"It's kind of a sad way I got there, though, being shamed into it. What else is it when you have two boyfriends in one year and everyone's calling you boy crazy, making jokes about you at awards shows? That's public humiliation. And I don't think its fair," she added.