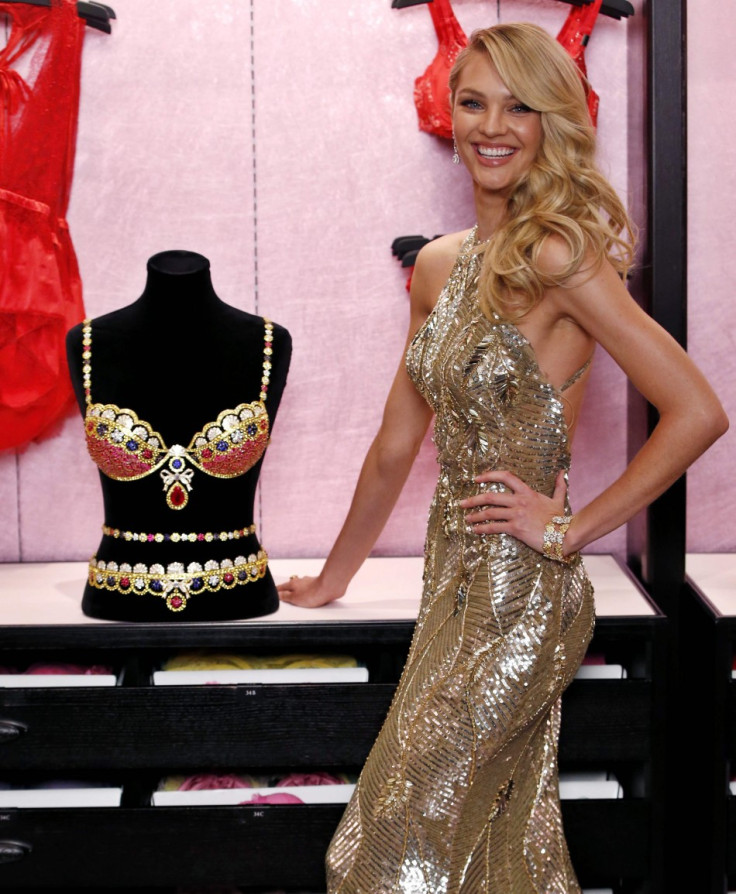 The models for this year's Victoria's Secret fashion show have been released. This year, the list will include Victoria's Secret angels: Adriana Lima, Lily Aldridge, Alessandra Ambrosio, Candice Swanepoel, Lindsay Ellingson, Karlie Kloss, Behati Prinsloo and Doutzen Kroes. Wearing this year's Royal Fantasy bra that is worth 10 million dollars is Candice Swanepoel. Former angel Miranda Kerr will not be walking with them this year as she had said to want to focus on being a mother to son Flynn.
Reports have said that Victoria's Secret had fired Kerr for having quite an attitude. Also not part of this year's show is Cara Delevingne, as reports said that bushy eye-browed model would be focusing on her acting career.
So, the question now is who will be performing at this year's Victoria's Secret Fashion Show? Last year, the stage was taken by Barbadian beauty, Rihanna as she sang "Diamonds."
It was announced earlier this year that "One Direction" was to take on this year's Victoria's Secret Fashion Show, but they have denied being asked to perform at the most watched lingerie show. A representative of the boy band has finally given a statement to E!Online saying:
"The recent reports regarding One Direction appearing in the Victoria's Secret Fashion Show are untrue. The band is not performing in this year's show. We will announce our artists in early October."
Performers for this year's fashion show would include Neon Jungle, Great Big World, Fall Out Boy and Taylor Swift.
Swift will be part of the performers and would she be capable of performing beside these beautiful women? We sure guess she would be able to. On what she would be wearing, we have yet to find out.
Watch this year's Victoria's Secret Fashion Show on CBS on Dec 10 with the beautiful holiday-inspired lingerie show, what a holiday treat it is!