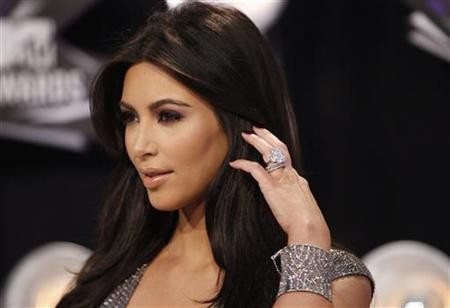 Kim Kardashian broke down on a reality TV show while discussing her failed marriage to sports star Kris Humphries. The socialite split from the basketball player on Oct. 11 and filed for divorce just 72 days after the couple's lavish televised wedding.
"He fell in love with me and I fell in love with him and now my feelings have changed ... And I failed at this. You don't think I feel bad?" the Sydney Morning Herald quoted the socialite as saying.
The 31-year-old who has so far kept her emotions out of the spotlight, was sobbing uncontrollably while talking to her sister Kourtney, in a new reality TV show, "Kourtney and Kim Take New York".
In another scene, she is shown having a tense discussion with Humphries as they talk about whether to live in his home state of Minnesota.
Kardashian says, "How am I going to have my career and live in Minnesota?" while the sportsman replies, "Maybe by the time you have kids; no one will probably care about you."