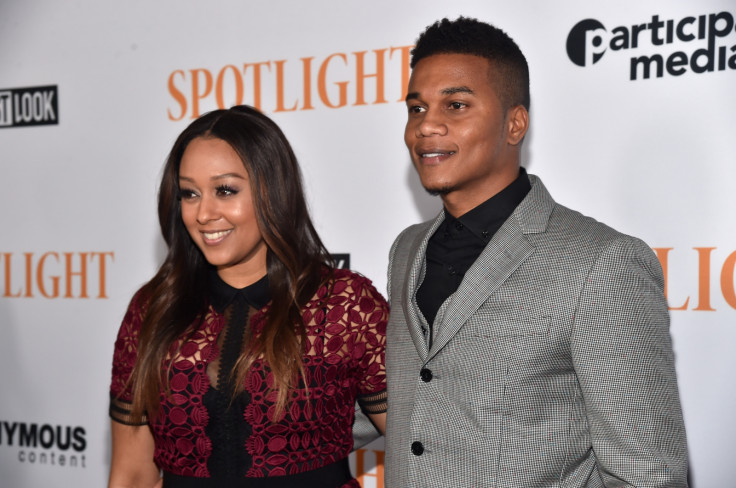 Tia Mowry has announced that she and her husband Cory Hardrict are expecting a baby girl. The Sister, Sister actress shared the gender of her unborn child in a video posted to her YouTube channel Tia Mowry's Quick Fix.
"We're having a girl!" the TV star turned lifestyle guru said after biting into a white cake pop containing a pink centre. "Cree is going to have a baby sister. We are so excited." She then went on to give viewers ideas on ways make their own gender reveals that extra special.
The mum to be suggested that those having twins, and it's a boy and a girl "make half of the cake pink and half of the cake blue and mix it all in there".
The former child star, who rose to fame in the 90s along with her identical twin Tamera Mowry, surprised fans with her pregnancy news back in November with a cute Instagram picture that showed her husband Cory Hardrict and son Cree kissing her burgeoning bump.
She was quickly inundated with congratulatory messages from scores of he 4.5 mililion followers.
"Absolutely beautiful. Love and light to you and your family," one person said.
Tia had previously expressed her fears she would be unable to have another child due to her endometriosis. The condition causes tissue that normally grows inside the uterus to grow outside of it. Symptoms include pelvic pain, cramping, heavy bleeding and infertility problems.
"There's a little bit of a challenge there, but I will say this: I am working on my diet," she told People magazine in 2016. "[We're] trying, but I don't want to put too much hope into it. I don't want to be let down."
She revealed that she followed a strict diet to help combat inflammation in her body. "I knew that I desperately wanted to have children and after speaking with a nutritionist that came recommended by my doctor, I was reassured that with the right eating habits and lifestyle changes (no sugar, no carbs!), I would have a better possibility of getting pregnant. I started to see a light at the end of the tunnel."