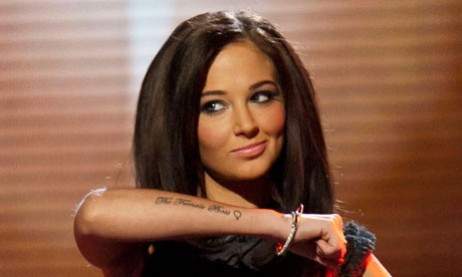 Tulisa Contostavlos has been arrested on suspicion of supplying class A drugs.
The former X Factor judge was taken into police custody following a Sun undercover sting in which she was allegedly recorded setting up a deal for cocaine worth £800.
An unidentified 35-year-old man has also been arrested on suspicion of the same offence.
A Metropolitan Police spokesperson said: "Officers from Westminster have arrested two people - a 35-year-old man and a 24-year-old woman - on suspicion of supplying class-A drugs.
"They are in custody at a central London police station."
The arrest come hours after investigators confirmed that they had "received information concerning the alleged supply of illegal drugs at a central London location".
A story published in the tabloid claimed alleged that Contostavlos acted as a fixer by introducing a journalist to an alleged supplier.
She is said to have boasted, "Of course I can get it for you. Half the guys I know are drug dealers", when approached by an undercover reporter.
According to the Sun, half an ounce of cocaine changed hands in a deal at London's Dorchester Hotel.
Contostavlos was recently replaced by Sharon Osborne as a judge on ITV's The X Factor.
A spokesman for Contostavlos declined to comment on the arrest.