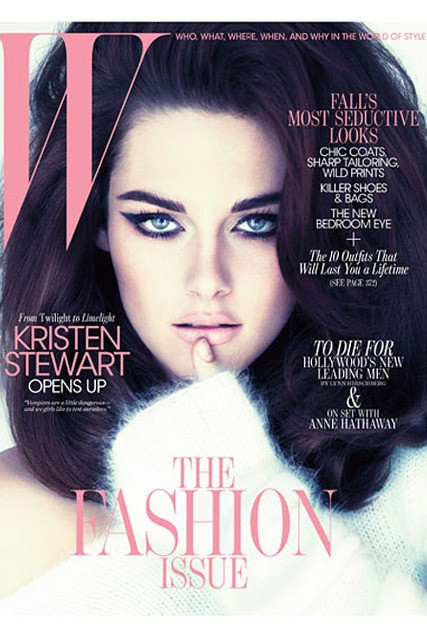 "Twilight" fans will soon be able to purchase their very own Bella Swan wedding dress.
Fashion designer Carolina Herrera has been revealed as the lady who created a stunning gown for "Twilight: BreakingDawn"heroine Bella Swan. And Allred Angelo, a wedding and bridesmaid dress manufacturer, revealed it will be making replicas of the dress that Kristen Stewart's character (Bella) wears when she marries Robert Pattinson's character (Edward).
WWD announced this morning Alfred Angelohas already designed a replica for fans to buy.
Celeb Dirty Laundry published The official announcement as follows:
"Marking the official wedding date of Bella Swan to vampire Edward Cullen, Alfred Angelo has been named the exclusive and official licensed manufacturer of Bella's bridal gown, which appears in Summit Entertainment's upcoming release of THE TWILIGHT SAGA: BREAKING DAWN - PART 1, due in theaters on November 18, 2011.The gown will be a replica of the wedding dress worn by Kristen Stewart in THE TWILIGHT SAGA: BREAKING DAWN - PART 1."
This replica wedding dress will unveiled in late November following the release of the movie and be available to purchase worldwide.
The Carolina Herrera designed Bella Swan's wedding dress will make its debut in "Breaking Dawn Part 1," out in cinemas Nov. 18.
No information has been revealed on a price point for Bella's repro dress but the official statement states:
"It will be priced in line with Alfred Angelo's popular bridal collection, and available in sizes 0 to 30W to fit every Twilight bride."
The dress will be sold under the Twilight Bridal for Alfred Angelo label, which already brought out a line of Fairy-tale Wedding dresses for Disney.
Stay posted for more details on pricing and availability.
WATCH BREAKING DAWN PART 1 TRAILER: