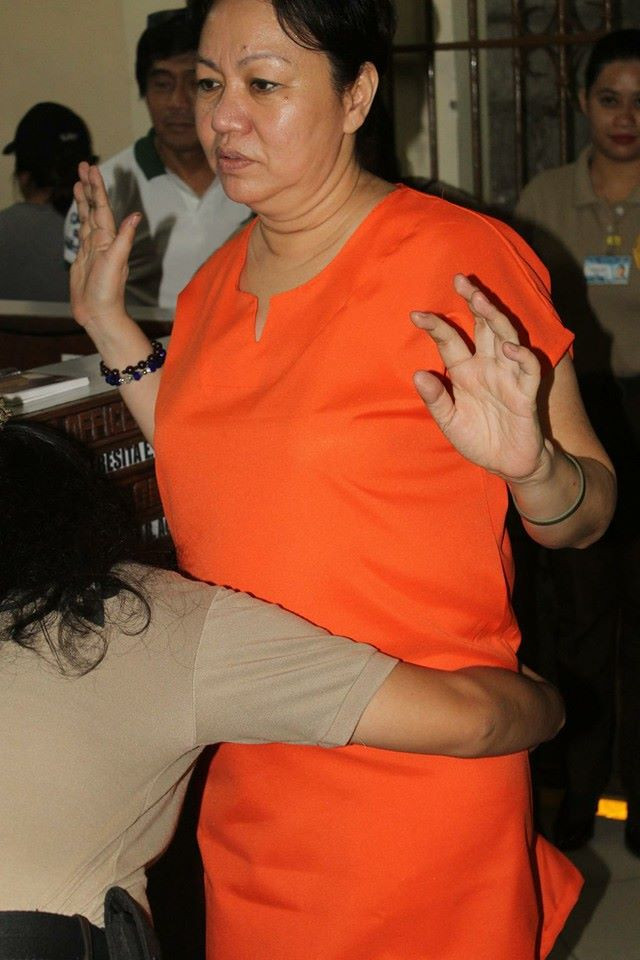 The US Department of Justice has filed a civil forfeiture complaint to seize the property and assets of Filipino businesswoman Janet Lim Napoles who is now serving out a 40 year jail sentence in the Philippines for another offence.
A report from the Federal Bureau of Investigation (FBI) says that it is seeking to recover the US assets of Napoles, which amounts to around $12.5m.
The Justice Department believe the assets were derived from Napoles' bribery and kickback schemes in the Philippines for nearly a decade, the Philippine Start reported.
"The Justice Department will not allow the United States to become a playground for the corrupt or a place to hide and invest stolen riches," the department's assistant Attorney General Leslie Caldwell said.
Caldwell said Napoles had purchased properties and other assets in the US to disguise and enjoy her ill-gotten wealth.
"The FBI is committed to ensuring that the US financial system is not used to launder the proceeds of foreign bribery schemes. Nor is the United States a safe haven for the fruits of corruption," FBI Los Angeles Field Office Assistant Director in Charge David Bowdich said.
Napoles is believed to have used corruptly acquired funds to buy a condominium at the Ritz-Carlton in Los Angeles, a motel near Disneyland in Anaheim, California, properties in Covina and Irvine, California and a 19% stake in a California-based consulting company and a Porshe Boxster, the Just Department said.
The Justice Department is seeking to forfeit the proceeds from the sale of the assets, all in California.
According to the complaint filed by the department, Napoles bribed politicians and government ofifcials from 2004 to 2012 in exchange for over $200m in funding for development assistance and disaster relief.
Her non-governmental organisations either failed or underdelivered on projects. Napoles allegedly transferred over $12m in Philippine government-awarded funds to bank accounts in the US, the paper said. The funds were then used to purchase the assets in California.
Napoles who has pleaded not guilty to the corruption charges, is now serving up to 40 years in prison the Philippines after being convicted of illegally detaining a cousin who reported her illegal operations.
She has been charged, together with two of her children and several current and former officials including senators and government ministers in connection with the corruption scandal.
According to AFP, in 2014, Napoles gave prosecutors a list of names implicating more than 100 people, which resulted in the arrests, among others, of Senator Juan Ponce Enrile, one of the Philippines' most powerful politicians; Senator Jose Estrada, son of former Philippines president; and Senator Ramon Revilla.