One Direction star Louis Tomlinson faces further questions over his involvement in an LAX airport fracas, after video footage of the incident showed him rushing to the defence of his girlfriend Eleanor Calder.
The 25-year-old old was arrested over the incident on Friday (3 March), which took place as the couple collected their baggage following a flight from Charlotte, North Carolina.
The 55-second-clip, exclusively provided to Radar Online, shows Tomlinson wrestling aggressively with paparazzo Karl Larssen, before running to the aid of Calder as she argues with three women, who she allegedly believed were filming the incident according to the Daily Mail.
Doncaster-born Tomlinson can be heard shouting, "What the hell is happening?" and "Can we get some help?"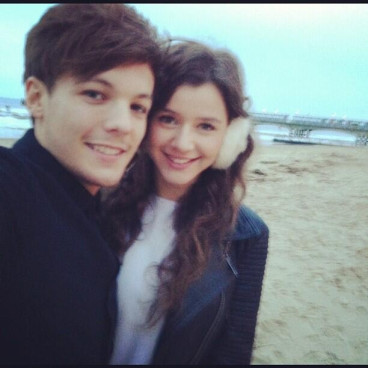 During the melee, Larssen and one of the women confronting Calder get knocked to the floor.
The woman has since giving her account to The Sun, claiming she hopes to send the Just Hold On to prison over the offence.
"'He socked me. He's going to go to jail," she stated.
Exposing her bruised face, she insisted: "Yeah I'm going to press charges. The guy just grabbed me and threw me to the floor and he socked me and that's it".
Official records show that Tomlinson, booked for simple battery over the altercations, ultimately avoided a $20,000 (£16,000) bail order.
The documents also reveal that the star, who is working on his solo album, is due in court on 29 March.
It is not yet clear if Calder, 24, was also detained. The news comes weeks after Tomlinson rekindled his romance with the fashion blogger, who he previously dated for four years until March 2015.
In the intervening years, he became a father to one-year-old Freddie Reign with LA hair stylist Briana Jungwirth.
The X Factor star lost his mother, Johannah Deakin, to leukaemia in December 2016.