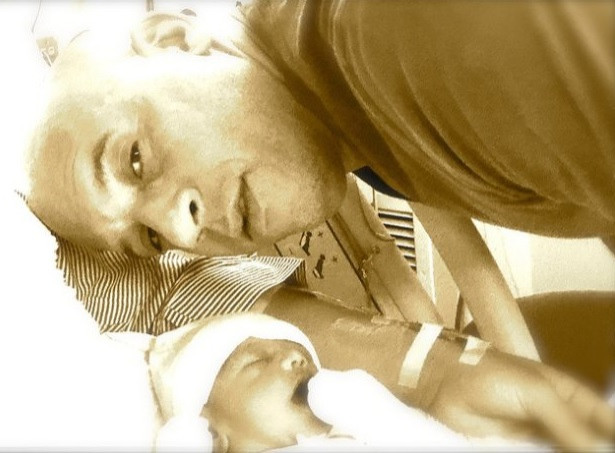 Action icon Vin Diesel has welcomed his third child with his model girlfriend, Paloma Jiménez.
The 47-year-old Hollywood actor announced the arrival on Facebook and introduced the new addition to the world by sharing a snap of himself looking adoringly at the new baby.
Although the sex is not yet known, the proud father is already besotted.
Diesel, best known for playing hard man Dominic Toretto in the Fast and Furious franchise, showed off his softer side by also quoting the lyrics from Louis Armstrong's song What A Wonderful World.
"What A Wonderful World: I hear babies crying, I watch them grow. They'll learn much more, Than I'll ever know. And I think to myself, What a wonderful world..."
Diesel and Jiménez, who have been together for seven years, already share a six-year-old daughter, Hania Riley, and son Vincent Sinclair, four.
The XXL star, who avoids talking about his personal life, had previously opened up about late actor Paul Walker's influence on his parenting.
"He was a part of so much in my life... long personal talks with my mother or babysitting the Alpha Angel... he took a certain pride in being Uncle Pablo... after all, we were filming a scene in FF4 the day she was born, and he being the only one I told, encouraged me to go in and cut the umbilical cord," he wrote in a Facebook post.
"He was an important part of my transition into fatherhood... that healthy family member, with the most positive outlook on life."