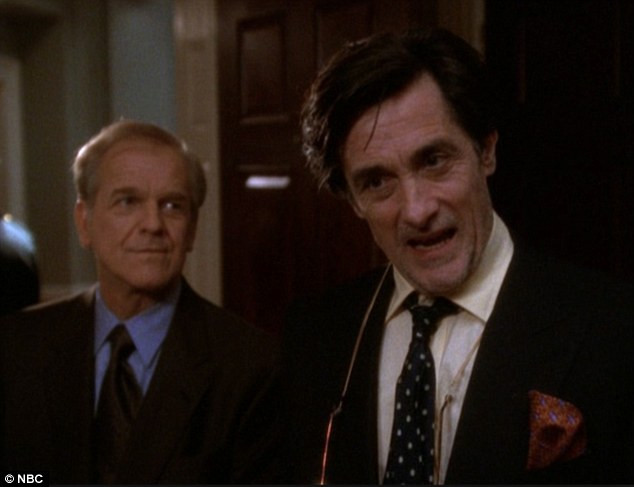 Roger Rees, who appeared in The West Wing and Cheers TV series, has passed away after a short illness.
The actor recently had to pull out of his Tony award nominated Broadway play The Visit due to illness.
Scott Heller of the New York Times tweeted late on Friday night a statement from Rees' rep: "Roger Rees, Tony Award-winning actor, passed away tonight at home, after brief illness."
The actor won a Tony award for his lead performance in The Life and Adventures of Nicholas Nickelby, which he starred in on both the London and Broadway stages from 1980 to 1982.
He had been acting until declining health forced him to withdraw from his final role in John Kander and Fred Ebb's musical The Visit earlier this year. The cause of death has not yet been reported.
The actor was born in Aberystwyth, Wales in 1944.
He then spent his childhood south London where he learned that he had a knack for art earlier on.
"I was at a pretty rough school, and the only thing I was good at was art,' Rees recalled during an interview with Playbill in 2013.
"I got out of this school and went to Camberwell College of Arts, a terribly prestigious thing to do. I was there to be a painter. And I sketched so well that a year later I was sent to Slade School of Fine Art, one of the great art schools."
But he soon changed directions when he was asked to fill in for a part at Wimbledon Theatre where he was painting a backdrop.
"And I suddenly was an actor. I played the lead. I don't remember being nervous. I learned to be nervous later."
He also had a memorable role on My So-Called Life, playing Claire Danes' substitute teacher Mr Racine in 1994.
Rees played the Sheriff Of Rottingham in Robin Hood: Men In Tights, and had a role in Titanic.
The actor had lived in the US for more than 25 years and is survived by his husband, the playwright Rick Elice.