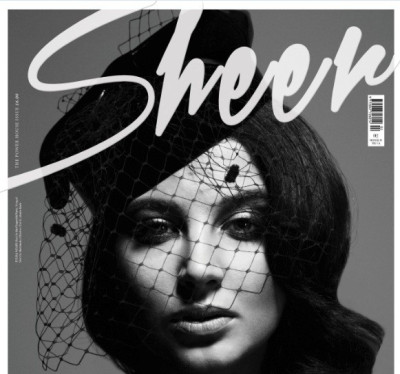 Sales of her debut album The Female Boss may not be impressive, but Tulisa has proved that still has the X Factor after posing for her most stylish shoot yet.
The 24-year-old singer has graced the cover of Sheer magazine for a Vogue Italia inspired shoot while admitting that she "is no model."
In the elegant black and white snaps, the X Factor judge, who was crowned FHM's Sexiest Woman Alive earlier this year, shows of her enviable curves in an array of revealing ensembles.
Another picture sees her sport a full leather outfit which shows off her washboard abs.
"I like the images, but I hate having to stand still. I like to move around a lot and be active. Being quiet and still is a challenge for me!", Tulisa told Sheer magazine.
"I'm learning as I go along, I'm no model but I am getting better at posing."
The self-styled Female Boss, who has previously faced criticism for her outfit choices, insisted that she was not phrased by the negative press.
"I don't care what people think of my clothes, as long as I'm happy with what I'm wearing that is all that matters. I've always been criticised in the press so it's nothing new I just brush it off."
IBTimes UK takes a look at the best images from Tulisa's shoot
See the full interview in Sheer magazine, out now http://sheermag.com/