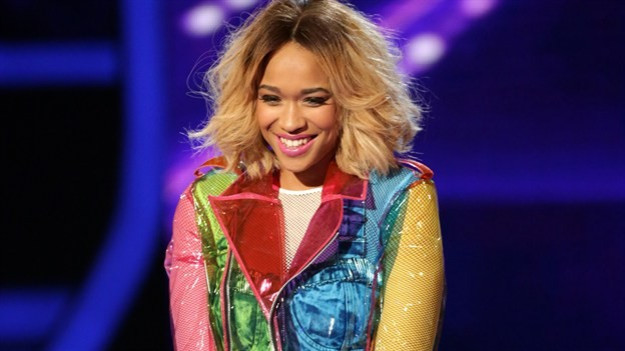 All eyes were on Tamera Foster, as she nervously made her return to The X Factor stage after forgetting her lyrics on the live ITV show, two weeks running.
The 16 year-old student was last week lambasted by Take That star Gary Barlow, who likened her performance to watching a car crash, after she forgot her lyrics to James Arthur's 2012 winner's single Impossible. Foster was saved from the sing-off by the public vote, despite her flawed performance.
Featuring the first ever jukebox public vote, with the viewers choosing the songs each act would perform on the night, Foster braced herself to sing the Rihanna hit We Found Love. "Two weeks ago I forgot my lyrics," she confessed. "Last week I forgot my lyrics again. I've definitely had a lot of chances so this week it's do or die."
Enlisting the help of a hypnotherapist to conquer her nerves, Foster got through the performance without a hiccup, winning the praise of the judges.
Louis Walsh, who was the most vocal in his criticism of the aspiring star said: "Tamera well done. You came back fighting. I loved your image. I loved the production and the song. The thing I liked is, you're a relevant pop star of today. And you remembered all the words," he added, pointedly.
42-year-old Barlow was also won over. "For me this week, the best thing about it is you look like you're having fun. Its not about he fall, it's about how you get up after the fall and you've come back this week with the strength of personality and a really good performance."
An evidently relieved Foster told show host Dermot O'Leary: "It was amazing. I loved the fact that I was able to let go and have fun and show my personality. I loved it so much."
Dressed in a white, floor-length dress and resembling a young Whitney Houston, Foster took to the stage for her second song of the night, the Roberta Flack ballad First Time Ever I Saw Your Face.
On hearing her moving rendition of the timeless classic, Sharon Osbourne said: "Welcome to the race. You are back. Finally you are blossoming before our eyes. Stay focused because you are right where you should be. Beautifully sung. A great moment," while Barlow hailed her as a future star. " If we fast forward five years, I think you're gonna have a massive career ahead of you," he said.
Meanwhile, Sharon Osbourne and Nicole Scherzinger were at logger heads over Sam Bailey's performance.
A favourite to win the show, the 35-year-old mother of two looked sensational, as she belted out the Whitney Houston pop hit How Will I know.
But while the rest of the judges were in awe of her natural talent, Scherzinger, who was rocking a faux bob hairdo, was not so convinced. "You sang the heck out of that song, but I thought the production around it made it sound like a cruise ship version of that song," she said, controversially.
Defending her act, mentor Sharon Osbourne said: "You went out of your comfort zone, and you did great. I think the cruise ship you saw her on was called The 02 arena."
But the prison officer was back on form with her performance of Emili Sande's Clown which reduced the judges to tears, and if she had her doubts before, this time, the former Pussycat Doll was sold. "I just have one word," she said. "Astounding."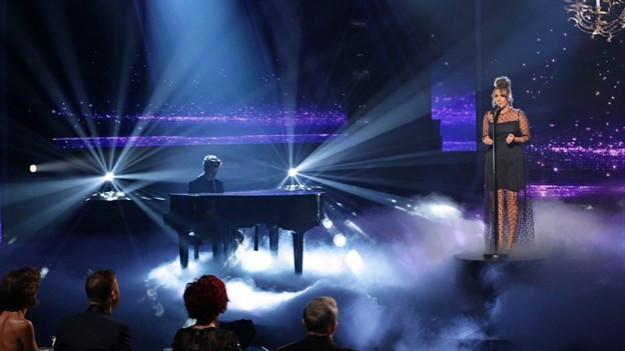 The final five contestants will battle it out in tomorrow's (1 December) live results show, for a place in the quarter-final.
The show also features guest performances from former X Factor contestant Rebecca Ferguson and last year's winner, James Arthur.
Watch The X Factor live results show on Sunday 1 December at 8pm.