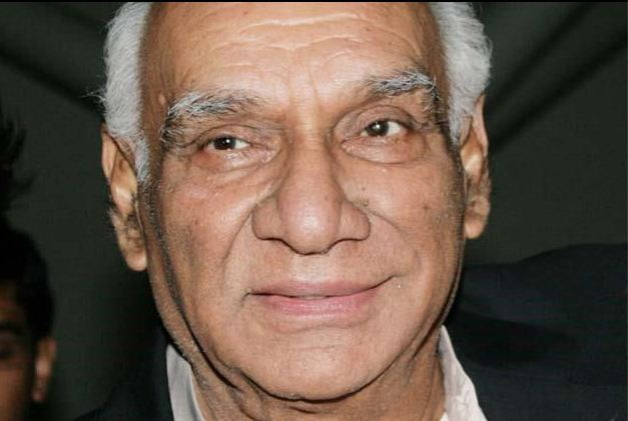 Legendary Indian film maker, Yash Chopra, whose classic love stories made him Bollywood's "King of Romance", passed away in the southern Indian city of Mumbai, at the age of 80. Chopra was being treated for dengue fever at the city's Lilavati hospital.
"He passed away due to dengue and multiple organ failure today evening. He was in the ICU," Lilavati Hospital spokesperson Dr Sudhir was quoted as saying in a Zee News report.
Chopra is survived by his wife, Pamela Singh, and two sons. Aditya Chopra is a film producer, screenwriter and director and Uday is an actor and also runs the international branch of the family's production house. Chopra's last film as a director - Jab Tak Hai Jaan - starring Shah Rukh Khan is to release on 13 November.
Meanwhile, Indian actors and celebrities rushed to convey their condolences.
Legendary actor Amitabh Bachchan wrote: "Yash Chopra - 44 years of association .. of creativity, friendship, fun and family ties .. each moment so vivid even now .. gone !!"
Shah Rukh Khan, who often worked with Chopra and made hit films like Darr, Dil Toh Pagal Hai, Veer-Zaara and the director's last film, wrote: "Whenever my loved ones depart, I feel a part of me extinguishes itself with them. Will there come a day that I will no longer have a bit of myself to let go of? And then the thought follows ... that every time they have taken some of me with them onto their last journey, I have found a fragment of them left inside me too. I will always have some love to give and I will always be both emptied and replenished by the loved ones I lose. I keep u with me Yashji and I miss u too Yashji ... lots."
Chopra's last words to the world came on his birthday last month, when he talked about his forthcoming movie film and announced his retirement from active work in the industry.
"In all these years, I have got so much love from people that now I want to give it all back. I want to help a lot of youngsters who want to become actors, directors and technicians," he said, "After Veer Zaara, I wanted to make a different and touching film. That is when I told my son Aditya that I want to direct a film. Jab Tak Hai Jaan is his gift to me."