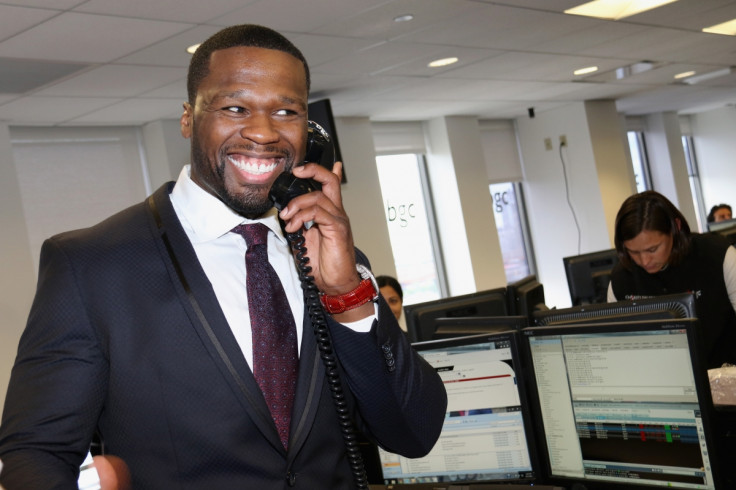 While some stars may celebrate their birthday by throwing a lavish bash or partying at a club, 50 Cent spent his big day sorting out his finances. The rapper, who turned 41 on 6 July, has finally had his bankruptcy payment plan approved by a judge, the Hartford Courant reports.
The hip hop mogul and businessman, whose real name is Curtis Jackson, filed for chapter 11 bankruptcy in July 2015, days after a judge ruled that the Grammy winner must pay $5m (£4m) in damages to Lastonia Leviston, 36, after posting a sex tape of her and her boyfriend without her consent.
Weeks later he claimed that he was so broke that he owed his grandfather money. At the time The Wall Street Journal reported that he declared assets and debts each in the range of $10m (£6.4m, €9m) to $50m ($32m, €46m).
He later reduced the price of his Connecticut mansion, which he bought from boxer Mike Tyson in 2003, by $10m. He originally wanted $18.5m for the luxury 21-bedroom, 25-bathroom home in Farmington, which includes an indoor pool and "substantial nightclub" according to its real estate listing.
But despite his apparent financial woes he continued to flaunt his wealth on social media by sharing images of wads of $100 bills in his fridge. His lawyers defended the stunts , claiming that the images are all a part of his profession in the entertainment industry and helped create a persona.
The rapper has sold more that 30 million albums since he catapulted to fame in 2003. However, it was his various businesses that have earned him the majority of his wealth. His successful ventures include VitaminWater, which Coca-Cola acquired in 2007 and most recently he closed a $78m deal with Frigo Revolution Wear to promote the brand's men's underwear range. In May 2014, Forbes reported that Jackson had a net worth of $140m. Fiddy also stars in and executive produces Starz series Power.
Under the terms of the arrangement, he will clear his debts to creditors over a five-year period. The legal documents reportedly list the three main recipients of the repayments, with Leviston, investors in Sleek Audio, a failed headphones venture, promised $17.3m and SunTrust Bank set for $4.9m.
Creditors holding unsecured claims against him are expected to receive 74% to 92% of the money they are owed, depending on how quickly Jackson makes payments. Fiddy will make a $7.4m payment to begin the process. Judge Ann Nevins said she believed that the Get Rich or Die Tryin hitmaker "has a significant ability to generate income".
Celebrating the deal, he posted a snap of himself suited and booted in front of an helicopter with the caption: "oh now I remember where I put that Money. LMAO #EFFENVODKA #FRIGO."