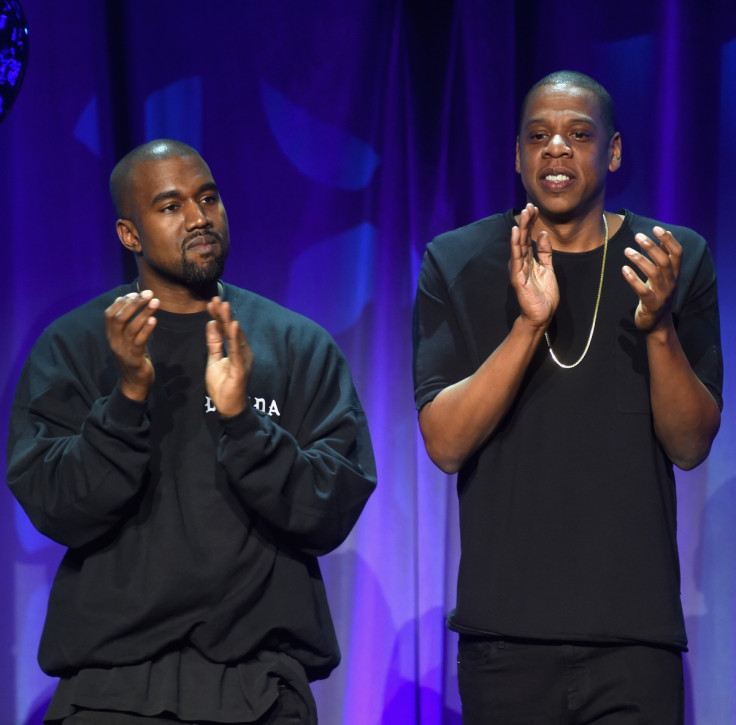 Beyoncé is said to be playing peacemaker between Jay Z and Kanye West, urging her husband to let bygones be bygones as his former friend receives treatment in hospital. West, 39, was admitted to UCLA Medical Center on 21 November following a "psychiatric emergency".
The Sun reports that the Jay Z and West's friendship has disintegrated in recent months with Kim Kardashian's husband's recent on-stage rants targeting the power couple cited as the straw that broke the camel's back. Before cancelling the remaining dates on his Saint Pablo tour, West claimed – during a show in Sacramento – that the MTV VMAs was fixed in Beyoncé's favour and that Jay Z employs contract killers, who he feared could be sent to kill him.
Despite West's grievance with the married couple, a source told the Sun the songstress "is urging Jay to let bygones be bygones, and Jay is coming round to the idea and fast as he sees Kanye is in trouble."
A source close to the mother-of-one added: "No matter what has happened between them, Kanye has always been Jay's little bro and Jay has always called him his 'familia'."
According to the Sun, the Watch The Throne collaborators' fallout was one of the many contributing factors to West's breakdown and he is keen to get their relationship back on track.
Another insider told the newspaper: "When Kanye's mother Donda died, it was Bey and Jay that Kanye turned to. They were his number one comforters, with Beyoncé even playing Connect 4 with him to take his mind off things.
"They're now planning to reach out to Kanye quietly and in private to avoid any media storm but just to let him know they are there for him."
Meanwhile, it seems that fellow rapper Jim Jones is not as forgiving. The We Fly High hitmaker has expressed his disdain when – during the 911 call – West's personal physician Dr Michael Farzam told police his patient "Jim Jones" was suffering from temporary psychosis as a result of sleep deprivation and dehydration.
"I mean that's kind of f**ked up that he would use my name in such a crazy matter to make people feel some type of way," he said in a clip published by TMZ.
"Your name Kanye, my name Jim Jones. I didn't know you wanted to trade lives. I wouldn't wanna be you anyway , not in my worst nightmare. I'm cool with who I am."