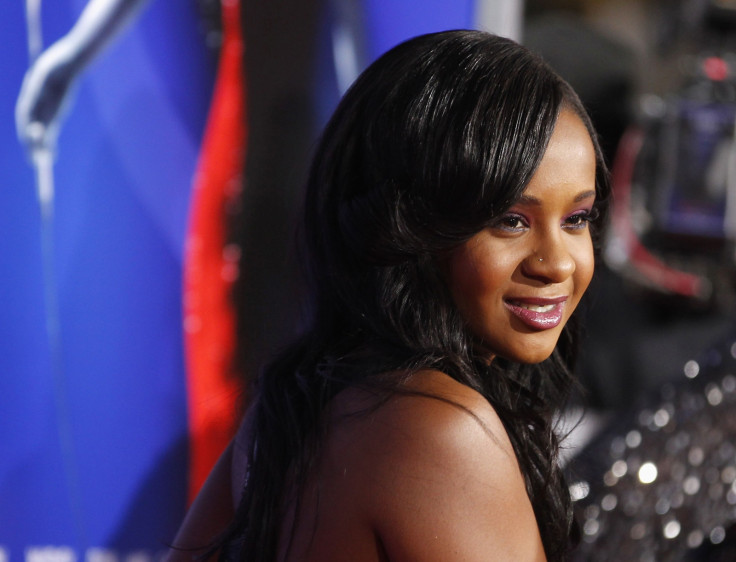 Hollywood filmmaker Tyler Perry has urged fans and the media to stop speculating about Bobbi Kristina's health.
The 45-year-old producer and actor took to Facebook after visiting the 22-year-old daughter of the late Whitney Houston, who remains unresponsive almost six months after being found face down in a bathtub.
"This morning I woke up with Whitney on my mind. I couldn't help but think about all that she must have dreamed for her child. I know this was not her dream... And as difficult as this time is for the people that love both Whitney and Krissi, what makes it more egregious is the blatant disrespect, lies, and ignorance that are rapidly printed in this awful time," he wrote.
"For some reason, it has become human nature in our society to look for, seek out, and celebrate darkness, glory in tragedy, and enjoy reading and reporting it.
"It makes me sad to know that everybody wants to be the first to report something awful. So much so, that they find it OK to speak death onto those who are still alive. May I ask you all to please show some decency and respect? Not only to Krissi's family, but also to the other families that are there in this place."
He concluded the message by encouraging the public to consider the other families at Atlanta's Peachtree Christian Hospice, who are grieving the loss of their loved ones.
"It's heart-breaking to think that even in a time like this, this child is still not allowed any peace. I assure you, the family will issue an official statement if something changes. Until then, can we just pray for Krissi, and the Houston and Brown families?"
Perry's emotional plea comes days after fans of the reality star feared that she had died after a white tent appeared at the back door of the Georgia hospice where she has been receiving care. Social media was flooded with messages of concern after images of the marque and a hearse outside the building emerged online.
However, friends and family later told 11 Alive that she is still alive and that they were unsure of the purpose of the tent.
Bobbi Kristina was found face down in a bath at her home in Roswell, Georgia, on 31 January 2015, shortly before the third anniversary of her mother's death. Houston, who was close friends with Perry, died in February 2012 drowned in a bathtub at the Beverley Hills hotel.
On 25 June, Bobbi Kristina was moved to hospice care having spent two months at Georgia's Emory University Hospital and a further 10 weeks at the DeKalb Medical facility.
"Despite the great medical care at numerous facilities, Bobbi Kristina Brown's condition has continued to deteriorate," read a family statement in June. "As of today, she has been moved into hospice care."