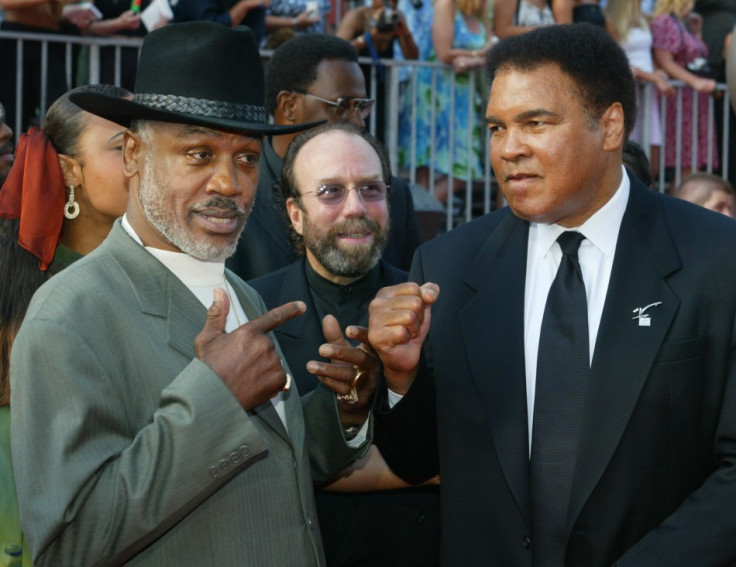 Joe Frazier, the former heavyweight world champion and Olympic boxing gold medal winner who handed Muhammad Ali his first defeat, has died at the age of 67 after a battle with liver cancer.
Frazier's family released a statement confirming that the fighter passed away in Philadelphia Monday, just a month after being diagnosed with the disease.
Frazier's pro boxing career lasted from 1965 to 1976, with a brief comeback in 1981.
He transformed the boxing industry when he took on Ali in three historic fights, twice in New York City and once in the morning in a steamy arena in the Philippines.
He handed Ali his first defeat in 1971 when he won the fight branded "The Fight of the Century" on points. He also gave Ali a good fight in the 1975 "Thrilla in Manila," although Ali eventually won by a 14th-round stoppage.
Condolences have poured in from across the globe and from boxing stars across the industry paying respects to the legend.
Current heavyweight champion Floyd Mayweather Jr. turned to Twitter to pay tribute and wrote: 'My heart goes out to the family of the late great Joe Frazier.'
Mayweather reportedly even offered to pay for Frazier's funeral service.
British former heavyweight champion Lennox Lewis said he was "extremely saddened" by the death.
Lewis said: "He made history in the greatest era ever of heavyweight boxing and his contributions to the sport are profound and immeasurable. He will be missed but never forgotten."
Frazier's family is to release details on "our father's homecoming celebration" later this week. They have asked the media for privacy to mourn his death.