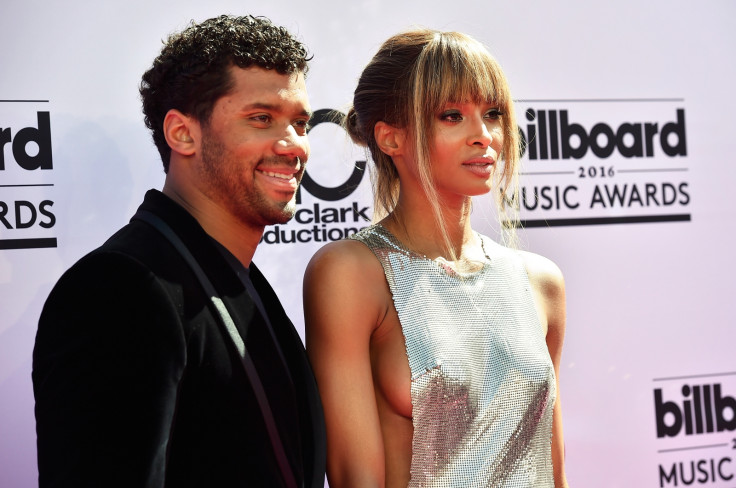 Ciara has divided fans after a video emerged online showing her two-year-old son Future Jr calling her new husband Russell Wilson 'papa'. In the short clip posted on the NFL star's Facebook account, the toddler, whose father is rapper Future, can be heard asking for a kiss from his stepfather as he receives a haircut during rehearsals for the upcoming Kids Choice Awards.
"You're so sweet," the Seattle Seahawks Quarterback tells his stepson, who also received a kiss from his 'mama' Ciara.
The couple tied the knot in an intimate ceremony in the presence of close friends and family at Peckforton Castle in Cheshire on Wednesday (6 July). It no secret that Russell Wilson shares a close bond with little Future, having been a constant figure in his life since he was a baby.
Ciara recently shared a picture from their big day that showed baby Future enjoying a moment along with Wilson. She captioned the photo: "When You Know You're Fresh...#GiorgioArmani Custom Suit For The Big Day. #MyBoys."
In August 2015, the Body Party songstress faced criticism after photos emerged of her son and her beau wearing matching jerseys as they hung out at the training ground of his baseball team. Future previously stated that he did not like the idea of Wilson bonding with his son.
During his interview with radio station Power 105.1's Breakfast Club, the music producer said: "You know this dude for a few months and you're bringing him around your kid? Who does that? Nobody does that."
Some fans slammed the new footage as petty with one saying: " I think she's being pity by showing that, keep it private, no need to rub in Future's face."
Another countered that: " Future should have decided to commit to Ciara when they agreed to be parents. Just producing a child gives you zero right to attitude if someone else agrees to father your child."
Earlier this year, Ciara filed a $15m defamation lawsuit against Future because of the "frightening" and "socially irresponsible" behaviour he has exhibited towards Wilson. She also claims that she believes that the rapper could harm him after he posted football and gun emojis on Twitter.