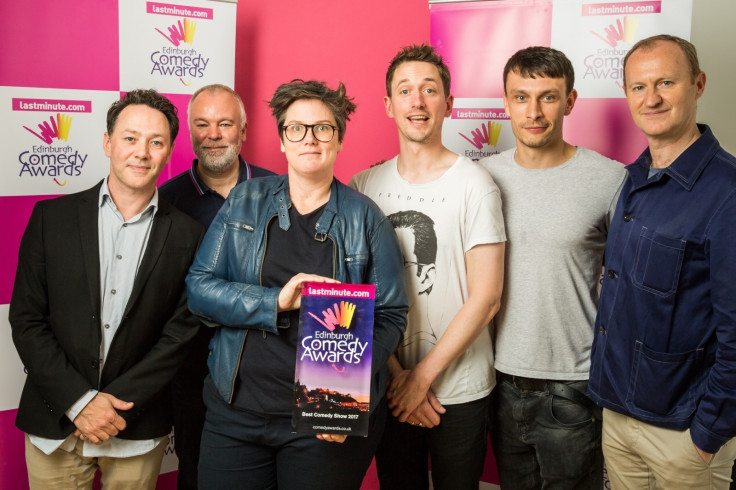 It might not seem like the funniest topic but a show about the traumatic end of his relationship has made John Robins the joint winner of best show at the lastminute.com Edinburgh Comedy Awards.
Robins bagged the award alongside Hannah Gadsby whose equally personal show tackling homophobia and misogyny saw rave reviews throughout the festival.
The joint prize was a surprising story in itself with 2017 being the first time two shows were simultaneously awarded the £10,000 prize. Nica Burns, director of the awards, said: "it's been an expensive year; in the 37 years of the lastminute.com Edinburgh Comedy Awards this has never happened before and it is unlikely it will ever happen again. Long may comedy break the rules!"
Robins' show, The Darkness of Robins, also had a comedy gossip element as his tortuous break-up was with none other than comedian Sara Pascoe. Pascoe similarly had a show based around the break-up featured at the annual arts festival in the Scottish city.
Gadsby's Nanette was part of her farewell to comedy, a form she's said to be soon leaving. A Telegraph review described it as a "devastating furious farewell".
"Both shows, which could not be more different, were hotly debated and fiercely fought for. Comedy has many possibilities and audiences very different funny bones. These two incredibly talented winners make you laugh and touch your heart." said Burns.
Alongside Gadsby and Robins, Natalie Palamides won the award for best newcomer at the festival and in what organisers described as a "unprecedented" year, the panel decided not to award a panel prize.
Though the two couldn't beat each other, they did manage to beat a raft of talented performers. Other nominees for the best show included Ahir Shah and Sophie Willan.
Last week, Ken Cheng won the award for the fringe's best joke. The Cambridge drop-out's one liner about the new pound coin beat out the likes of Ed Byrne and Tim Vine to nab the prize.