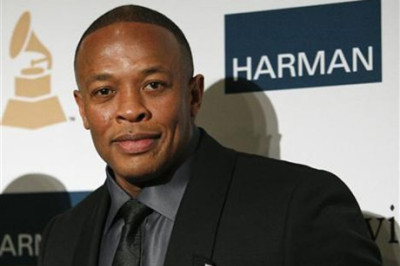 Dr Dre has been named hip-hop's highest earner of 2012 after racking up a staggering $110 million (£70m) in earnings.
The music producer and rapper beat former Cash King Jay Z to the top spot, becoming only the second hip-hop artist since 2007 to make more that $100m in one year.
According to Forbes magazine's Cash Kings 2012 list, Dre, real name Andre Romelle Young, made most of his money after selling half of his lucrative headphone company, Beats by Dr Dre, to HTC.
In 2011, Dre and Jimmy Iovine, chairman and founder of Beats Electronics, sold a 51% share of the company to the Taiwanese smartphone manufacturer for $309m.
The 47-year-old artist, who has not released an album since 1999, is said to have been busying himself with a range of non-musical ventures.
The release date of his long-awaited new album, Detox, has been delayed several times.
IBTimes UK looks at who the list..
Here is the full list of the 20 top hip-hop earners of 2012:
1. Dr Dre - $110m
2. Diddy - $45m
3. Jay-Z - $38m
4. Kanye West - $35m
5. Lil Wayne - $27m
6. Drake - $20.5m
7. Birdman - $20m
8. Nicki Minaj - $15.5m
9. Eminem - $15m
10. Ludacris - $12m
11. Pitbull - $9.5m
12. Rick Ross/Wiz Khalifa - $9m
14. Snoop Dogg- $8.5m
15. 50 Cent - $7.5m
16. Swizz Beatz/Pharrell/Young Jeezy - $7m
19. Mac Miller- $6.5m
20. Akon/Timbaland/Tech N9ne - $6m