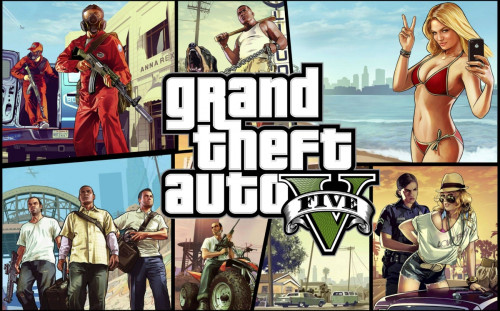 Grand Theft Auto 5 (GTA 5) has been the hottest video game title of 2013, thanks to its enhanced open-world gameplay with an abundance of glitches, cheats and exploits.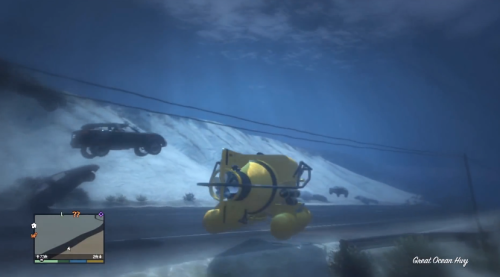 A new submarine mod is now built into the tsunami mod with due credit to a YouTube modder taltigolt. Though the mod is functional only with the hacked PS3 version of GTA 5, it provides uninhibited fun to freely explore Los Santos underwater in a little yellow submarine.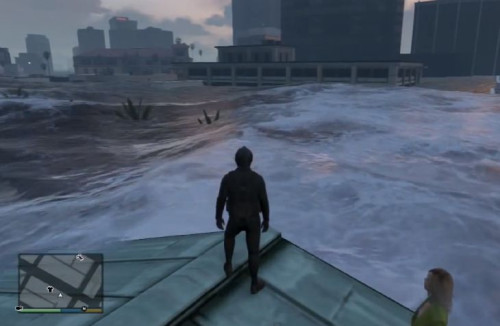 As CVG reports, the Tsunami Mod built by PS3 modder Bushigan turns Los Santos into a GTA version of lost city of Atlantis with most parts of the city submerged underwater, while only the tops of buildings pop out to the surface.
When using this mod, the game also randomly spawns people and vehicles that float upwards and reach the surface. This brings out a whole new apocalyptic experience like in movies such as 2012 Doomsday.
Those who cannot afford the risk of hacking a PS3 console to use the submarine and tsunami mod can still enjoy all the action around the underwater city of Los Santos, courtesy of YouTube videos below:
With PS3 hack enabling gamers to create ground-breaking mods, the game's PC release is expected to become a massive hit among GTA fans as it brings the potential of creating far more intuitive and powerful mods.