Halo 5: Guardians includes cameo from UFC Heavyweight Champ Fabricio Werdum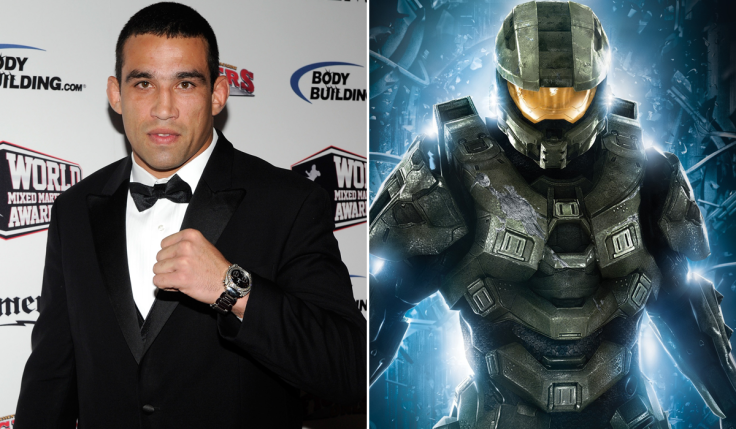 Xbox One shooter Halo 5: Guardians will include a cameo from reigning UFC Heavyweight Champion Fabricio Werdum, developers from 343 Industries revealed during a backstage demo at Gamescom 2015. The mixed martial artist is said to be a huge fan of the series.
Werdum's cameo – arranged and recorded before he beat Cain Velasquez for the championship in June – is only a small one, but an interesting little Easter egg for fans of the fighter to hunt down. Following a brief mention of the cameo at Gamescom, IBTimes UK sought clarification from Microsoft.
"Fabricio Werdum makes a small cameo appearance in Halo 5: Guardians. He's a big fan of Halo and we're big fans of his, so it's always fun when these kinds of things work out," said a Microsoft spokesperson. "It's a bit of an Easter egg though, so you'll have to really be looking for it."
Microsoft couldn't be drawn on the nature of the cameo, but given most to date have been voicing non-player characters (NPCs) that would be a fair bet.
The Halo series is no stranger to fun cameos. The three lead actors from cult sci-fi TV series Firefly appeared in Halo 3 (with Nathan Fillion going on to have a full role in Halo 3: ODST, to which he returns in Halo 5), as did voice actors from beloved Machinima series Red vs Blue.
In Halo 4 – 343 Industries first fully independent Halo game – comedians Conan O'Brien and Andy Richter cameo as two marines talking about unions, rugs, and waking ancient aliens from their slumber.
Halo 5: Guardians is set for release on 27 October.
For all the latest video game news follow us on Twitter @IBTGamesUK.
© Copyright IBTimes 2023. All rights reserved.