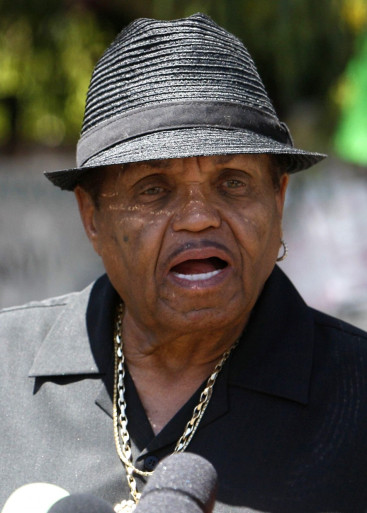 Joe Jackson's 87th birthday celebration turned into a day he will never forget – for all the wrong reasons – after the father of the late Michael Jackson was rushed to hospital.
The Jackson patriarch was at an event in Sao Paulo, Brazil, when he was rushed to the emergency room as the result of an artery bursting behind his eye.
According to TMZ, the burst artery triggered a stroke that led to other health complications. Jackson was admitted to Albert Einstein Hospital complaining of dizziness and loss of vision.
In statement to US magazine, the former music manager's publicist revealed his heart had stopped three times.
"Yesterday in Sao Paolo Joe had a stroke and then his heart stopped," his rep said. "They found out there was something wrong with his eye. There was an artery that burst behind it.
"He had one stroke and then his heart stopped three times. I don't know if they're calling that a heart attack, but officially they said one stroke and his heart stopped three times."
In the wake of the health scare, Jackson released a statement on his website telling fans that although he is still undergoing tests, he is out of the woods.
"To my family, friends, acquaintances and fans all over the world. I want to thank you all for your prayers, unwavering support and kind well wishes during these trying times," he wrote. "Through God's intervention the wonderful doctors, nurses and caretakers at the Albert Einstein Sao Paulo hospital have taken great care of me."
He signed off the post by thanking fans for their prayers and support adding: "God willing, I should be able to make a quick recovery and travel back home soon."
Michael passed away in June 2009 of propofol intoxication after suffering a respiratory arrest at his LA home.