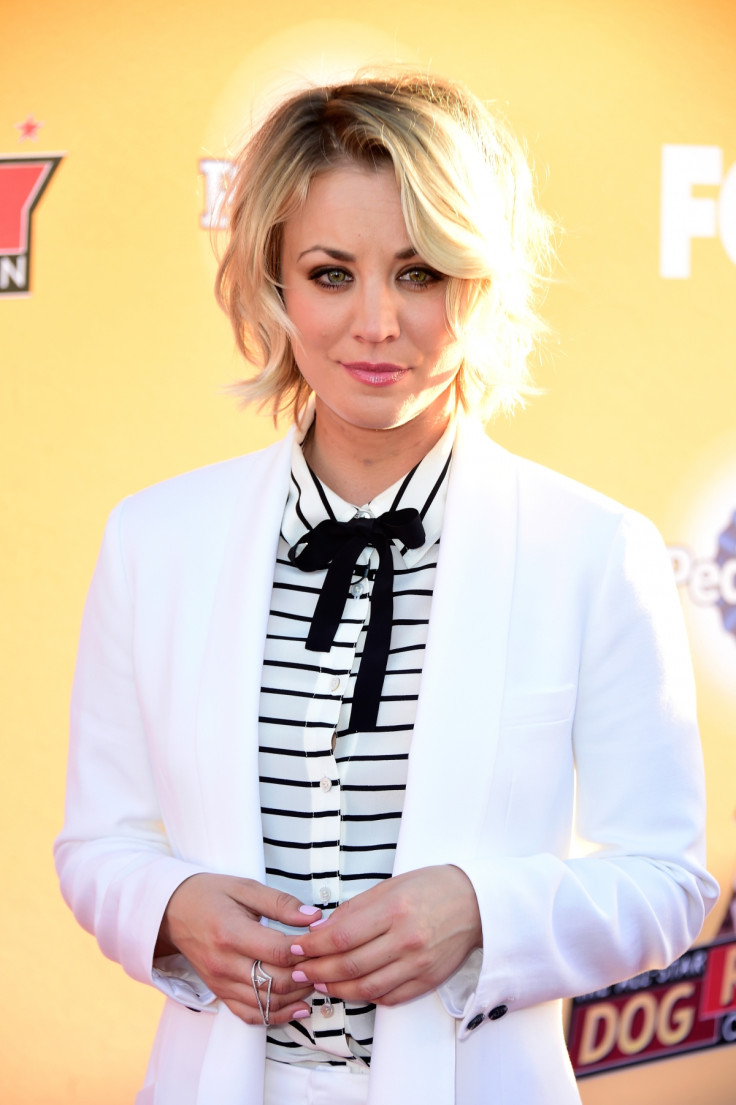 The Big Bang Theory actress Kaley Cuoco celebrated her birthday in Mexico. Cuoco turned 30 on 30 November.
The actress took to Instagram (where she calls herself Norman Cook) to share a photo of herself from an animal sanctuary maintained by the Black Jaguar White Tiger foundation. She wrote: "Today was the best birthday I have ever had.... Thank you for all the love and best wishes.... My heart is overwhelmed with joy and complete contentment there have been a few bumps along the way, but thank you God, nothing I can't handle...."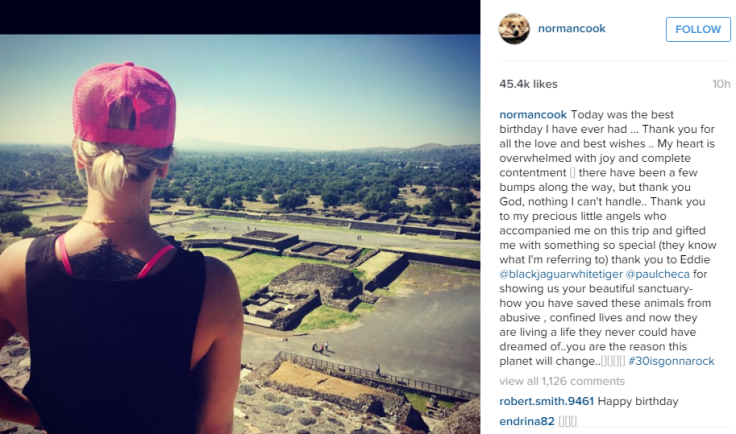 She added: "Thank you to my precious little angels who accompanied me on this trip and gifted me with something so special (they know what I'm referring to) thank you to Eddie@blackjaguarwhitetiger @paulcheca for showing us your beautiful sanctuary - how you have saved these animals from abusive, confined lives and now they are living a life they never could have dreamed of... you are the reason this planet will change.. #30isgonnarock."
Cuoco has been keeping busy after she filed for divorce from Ryan Sweeting after 21 months of marriage in September. The Bahamian-born American professional tennis player proposed to the actress, who is best known for her role as Penny in the award-winning comedy, a few days after the couple made their red carpet debut at the 65th Primetime Emmy Awards. They got married on 31 December 2013.